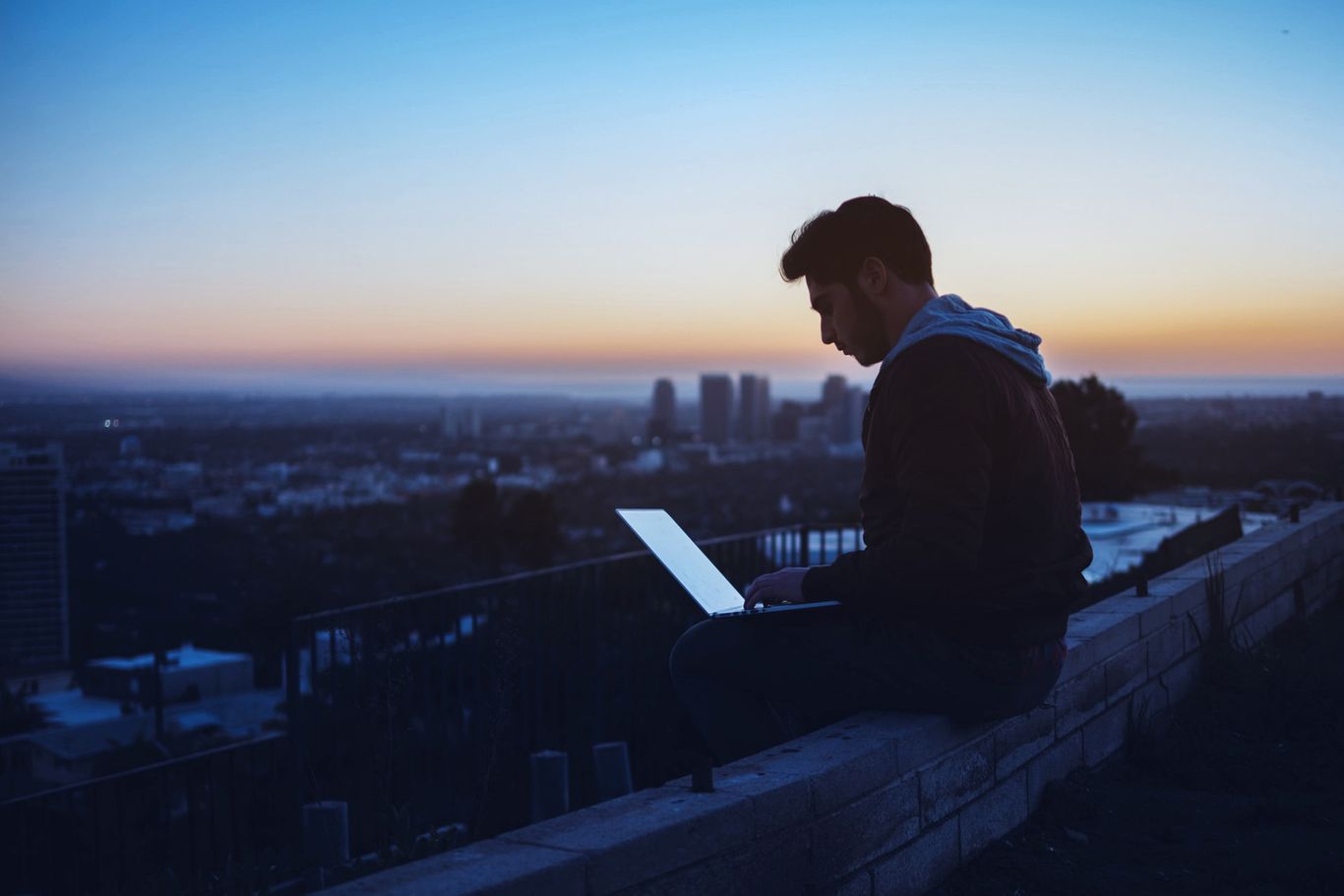 Connectivity grows ever more important. This is an overview of our strategy and ambitions for the future of our business.
The ever growing demand for data and high speed networks
As data usage is constantly rising, so are expectations on connectivity, and access to the Internet is already today seen as a necessity of life. Still, there are many reasons to believe that the digital society is only at its beginning.
In the longer term, a multitude of new technologies and use cases such as smart cities, autonomous vehicles, advanced robotics, augmented and virtual reality will not only add to traffic growth and the number of connected devises, but will also require increased reliability, higher speeds and even more sophisticated networks. At Tele2, we live to satisfy this seemingly ever growing demand for connectivity. As a cost effective, flexible and customer obsessed challenger, we are eager to quickly understand and adapt to coming changes. We believe in unleashing the unlimited opportunities that connectivity provides, to all our customers, no matter where or when they need it.
The smartest telco in the world
Our market position, abilities and culture enable us to become the model for the modern telco. Adaptation, simplification and speed will be crucial for us to keep up the pace and thrive as we embark on the bold path we have chosen. The world is changing, and so are we – always. As we change, we progress toward our vision, which is to be:
"The smartest telco in the world, enabling a society of unlimited possibilities"
In an environment of continuous change, where traditional business models are challenged and boundaries are blurred, it is not always about being the best, the biggest or the first. It is about being smart. To be smart, we must dare to walk away from initiatives which do not move the needle and prioritize the ones that do. We must look beyond near-term certainties and position our business to drive digitalization and enable the society of the future - enabling a society of unlimited possibilities.
Constantly transforming the way we work, challenging the way we think and collaborating to increase impact, will make us smarter and more powerful than ever before. Everything we have achieved so far paves the way for tomorrow's possibilities. We'll continue to connect people in the ways that matter most.
We promise our customers unlimited connectivity to create a society with unlimited possibilities.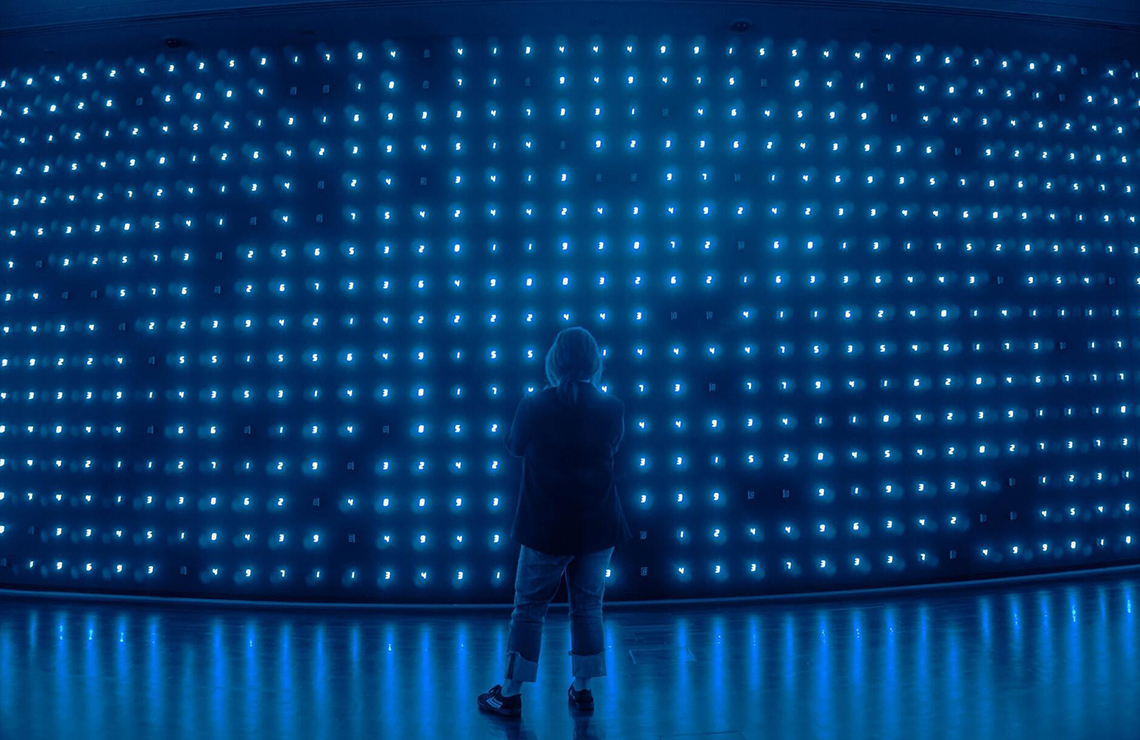 Reinventing ourselves to become a model for the modern telco
Becoming the smartest telco in the world means radical simplification and relentless customer focus. It means shifting our ambitions away from costly expansion in markets with less potential, toward our core footprint where we have a solid foundation to build on. It means accepting that the days of a rapidly growing Swedish consumer market are gone and adapt accordingly. It means realizing that bigger is not necessarily better in the Swedish enterprise market and instead allocating resources toward profitable services and market segments. It means that we need to be responsible caretakers of our great assets in the Baltics while being open to change along with consumer behavior. It means having the most reliable network, invest only where it matters and utilize partnerships. Most of all it means that we need to nurture our unique people and culture and continuously reinvent ourselves. With a start-up mindset we can be agile and adapt to change while utilizing the resource firepower of a large organization.
Focus on markets where we can realize our vision
A major step toward realizing our vision has been to reduce complexity in our asset portfolio and make sure that we operate in markets where we have the right position and scale to succeed. By exiting markets with less potential, that would have needed investments to become sustainably profitable and instead consolidating our geographical footprint toward the Baltic Sea Region, we can now focus on the businesses where we can implement our vision. A smaller and more homogeneous asset portfolio reduces risk and complexity, and allows us to run a flatter organization, taking us one step further toward our vision.
A business transformation program to reduce complexity
After the consolidation of our geographical footprint and completion of the Com Hem integration in Sweden, we now have the opportunity to turn Tele2 into a more flat and fast organization. To this end, we launched a business transformation program in 2020, which will kickstart our journey toward becoming the smartest telco in the world.
Inspired by our vision, the business transformation program will drive radical simplification and relentless customer focus. We expect this to lead to at least SEK 1 billion of cost reductions over three years, as we will remove a large number of legacy systems in sync with transformation across the entire Swedish organization. We will go step-by-step to remove silos, reduce double functions and enable more efficient use of resources. The program is underpinned by a roadmap of initiatives to ensure alignment between the customer facing front-end and the supporting back-end. This will allow us to reduce cost and allocate resources in a smart way, while it simultaneously supports key commercial growth initiatives.
While this transformation will result in a significant reduction of operational expenditure, that is not the goal in itself. We will operate smarter and reduce complexity, which in the end means serving the customer in the best way possible with an efficient and fast organization.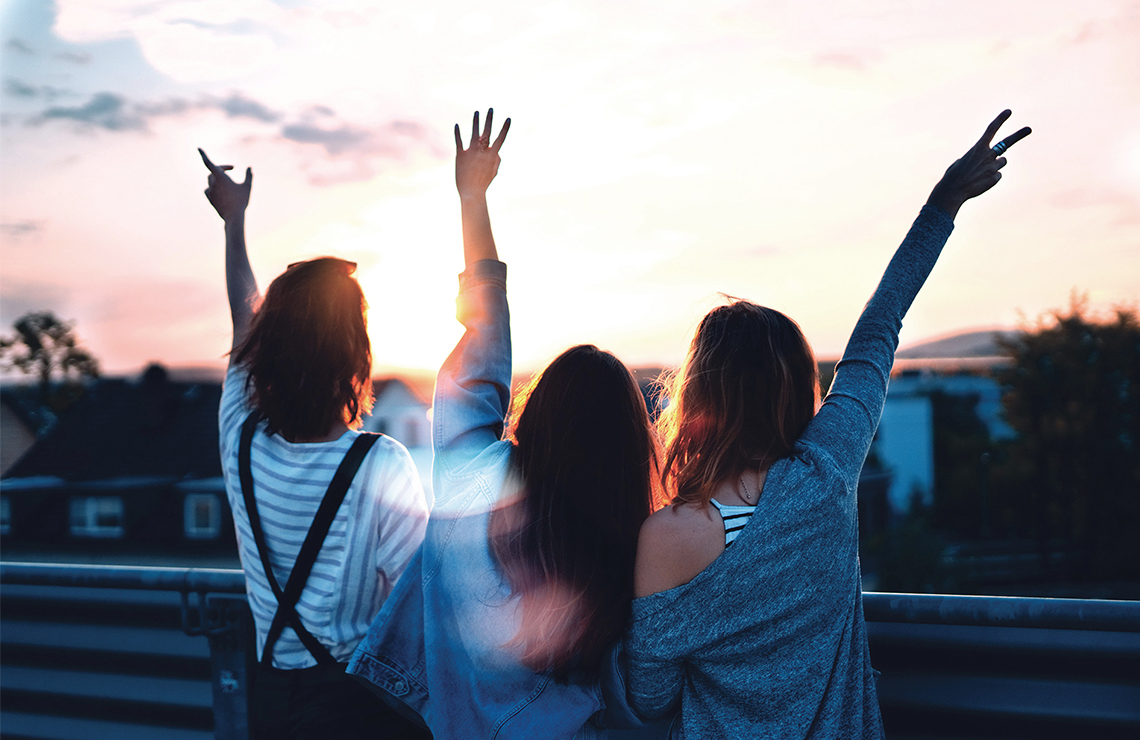 The people and culture needed to succeed
Our unique people and culture are what makes us confident we can achieve our goals. To attract, retain and develop great talent is a top priority and we are always keen on recruiting talents with knowledge from sectors and businesses that differ from telecom. We strive for a diverse and including culture and are determined to increase the number of female talents and leaders within our industry. To retain key personnel, we have dedicated programs for training and career development, as well as strong short-term and long-term bonus incentives which are aimed at aligning personal goals with the company's strategy and vision.
The most reliable network – a foundation for success
Since the network is the backbone of a telco business, our vision to become the smartest telco in the world needs to be manifested in our network strategy. We aim to have the most reliable networks, infrastructures and services since that is a prerequisite to create a society of unlimited possibilities and the foundation that enables us to deliver excellent service to our customers. To be smart we need to question the merits of the first mover advantage and dare to invest only in technologies where we can achieve scale and improve network reliability. We need to be good caretakers of our existing assets so we can realize the potential of our infrastructure. We need to challenge the value of exclusivity when we see benefits in partnerships.
Our fixed network strategy in Sweden focuses on maintaining wifi speed leadership and future proofing our vertical fiber-coax network, while utilizing open infrastructure to expand our coverage without the need for heavy investment. As the foundation of our business, the network organization and infrastructure is set up to serve the commercial units and ultimately enable a reliable customer experience regardless of brand or service. We therefore aim for a standardized base-architecture that is disentangled from the operating units. This gives us flexibility in our commercial strategy where we can seamlessly make commercial changes such as branding, invoicing and product offering without time consuming and costly changes in the back end. This Netco/Opco setup also gives us the flexibility to make structural changes to our asset portfolio should the opportunity arise in the future.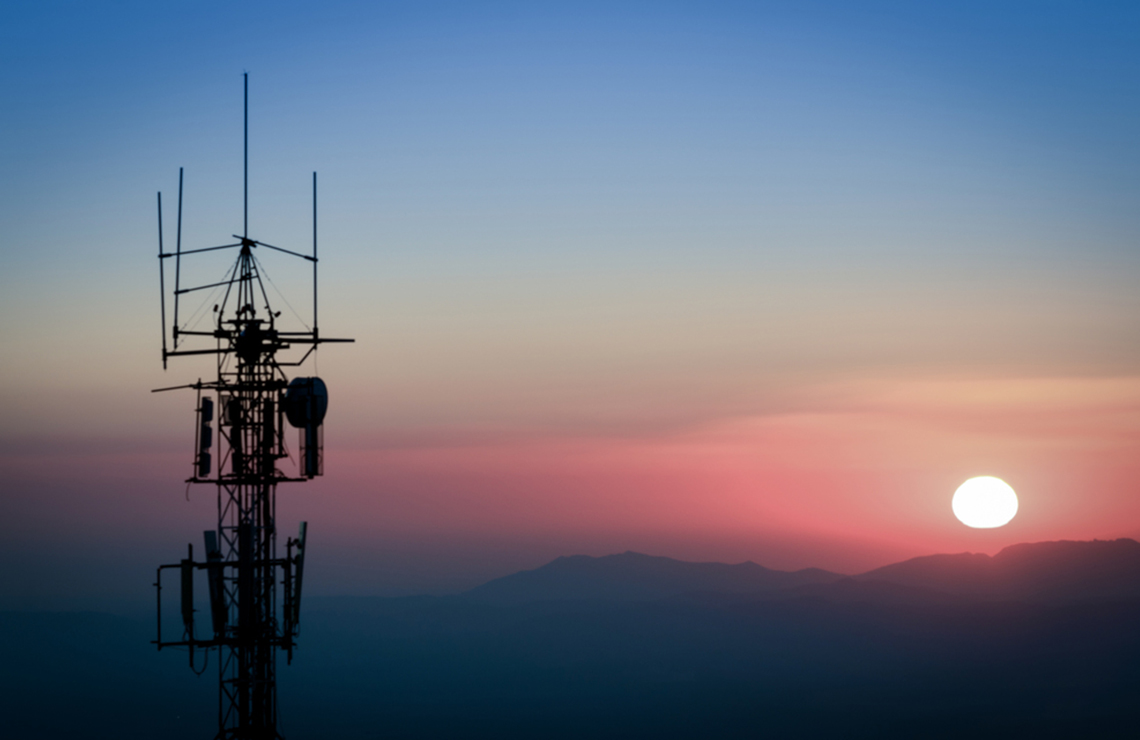 Over the coming years, we aim to evolve our business model to incorporate new technology and radically simplify our infrastructure to be technology agnostic. We want to prioritize initiatives that increase our relevance to the end customer, so that we get returns on our investments. We continue to invest in state-of-the-art technologies to provide world class products and services. Infrastructure technologies like 5G, Fiber and Cable Networks allows us to deliver additional benefits at lower costs, and also enable technology agnostic services based on Mobile, Broadband and TV. However, new technology is not a value in itself, but only useful when we see a clear upside to the customer. We believe that it is important to strike a balance between fine-tuning existing infrastructure and upgrading to the latest technology, so that we can run a cost-efficient network and pace our transition along with customer demand.
We see great value in partnerships to increase our resource and energy efficiency and hence reduce the environmental impact of our mobile networks. Our long-standing network sharing arrangements in Sweden help us keep capital intensity levels well below most companies in our sector while maintaining excellent quality. We remain proponents of network sharing as we continue the cooperation for the 5G rollout in Sweden and have initiated a similar arrangement in Latvia and Lithuania.
The consolidation of our geographical footprint has allowed us to decentralize the network organization and move network operating centers to each local market. We believe that this ensures accountability, makes us faster, and allows us to be cost-efficient as we manage the networks according to the needs of each local market, while sharing knowledge and resources across the Group.
Creating outstanding customer experience
After consolidating our geographical footprint, we now largely rely on the Swedish consumer market for growth. This is a mature market where growth does not come easy. The smart way to operate in a stable market with limited opportunity to take significant market share is to increase the value of the existing customer base. We aim to grow slightly faster than the market and we believe that the way to get there is by leveraging our strong brand portfolio and focusing all of our efforts toward increasing customer satisfaction.
Customer satisfaction is the basis of what we call the more-for-more strategy. By giving customers more of something that they value, such as more speed, data or additional services, we increase customer satisfaction. We can then get a higher return from the customer, either through reduction in churn, or through price adjustments as more satisfied customers are willing to pay more for a better experience. Through this strategy we put our destiny into our own hands rather than depending on the market. Most importantly, this growth is sustainable and profitable as it does not depend on costly market share gains.
Our most powerful tool to increase customer satisfaction is fixed-mobile-convergence. This tool was unlocked when we merged with Com Hem and added fixed connectivity and video services to our offering. We find that customers who buy a combination of services tend to be more satisfied and loyal. With the more-for-more fixed-mobile-convergence strategy as a building block, our focus for the future is to optimize our brand portfolio and offerings to cater to customers on their own terms. Through distinctly positioned leading brands, we aim to provide the right combination of services, delivered in the right way, at the right price level for each segment of the market.
This strategy is strengthened by our ongoing digital transformation. For us, digitalization is not just a buzzword but something that adds concrete value. It helps us to better understand customer needs and behavior, allowing us to address shortcomings and further tailor our offerings. The transition toward a unified IT-stack to serve all our brands, reduces complexity and allows us to act faster and adapt commercial offerings. Perhaps more importantly, development of lean and purely digital services helps Tele2 transform into the next generation telco and remain relevant to the modern consumer.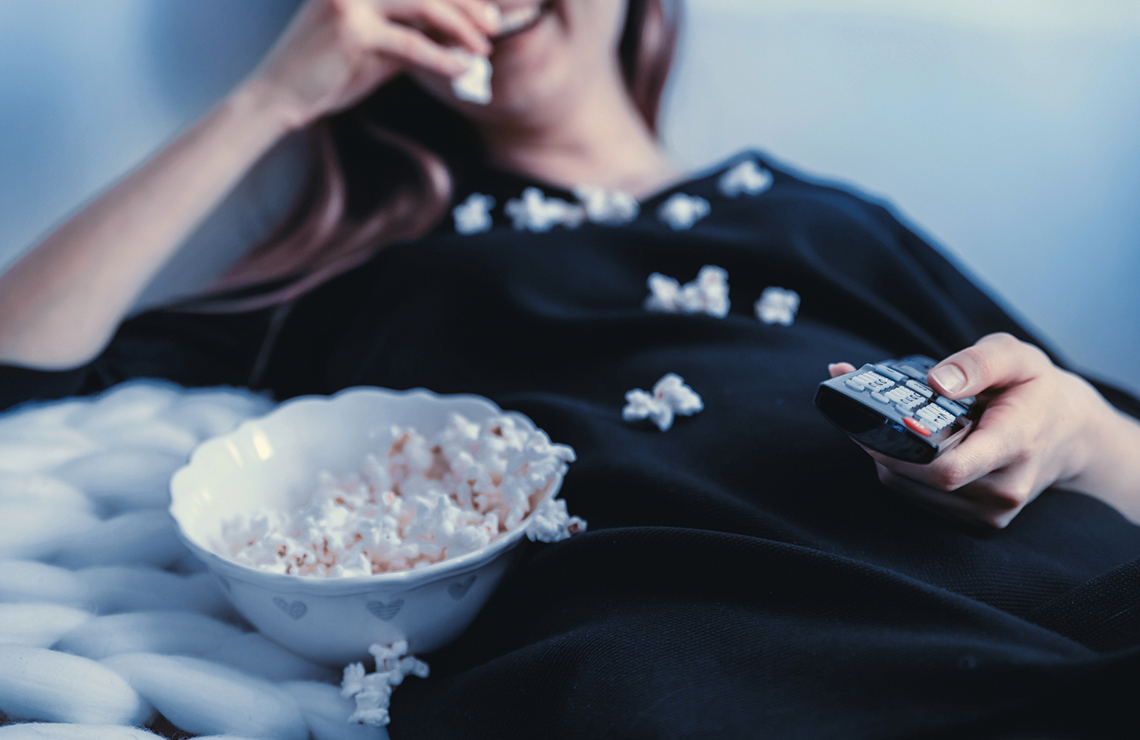 Shaping the TV service for the future
We believe TV will continue to play a vital role for our business. Consumption of TV is shifting from traditional linear content delivered through a TV box toward on demand content streamed to multiple devices directly over the internet. As a leading provider of traditional TV services, Tele2 has a natural role in facilitating and capitalizing on this transition. We will therefore shape a TV offering for the future, combining the strengths of our linear TV offering with the benefits of Internet based TV.
Our role as an aggregator of content becomes more relevant in an increasingly fragmented content market. We aim to be an infrastructure and technology-agnostic aggregator so that we can deliver the most popular content on the customers' terms and evolve along with consumer demand. We believe we can achieve this without acquiring expensive sports content or producing exclusive content. As long as we can leverage the strength of our market position to bundle all the content we need in our TV offerings while finding partnerships for premium content, we see a bright future as an aggregator, giving our customers the best and most flexible experience.
Unleashing the potential in our business segment
Competition on the business market in Sweden remains intense, with high price pressure and main players focusing on defending the customer base. Our aim is to turn around the negative revenue trend in our business segment and we have identified the small-medium enterprise market segment as an area where we yet do not reach our full potential. By extracting this as a separate business unit we want to create a stronger focus on further developing this business area and be a coach to our customers in their digitalization journey.
In the large enterprise segment, we continue to be a trusted partner to unlock unlimited possibilities for the private and public sector. Within that responsibility lies guiding our customers when new technologies arise. As an example, we believe the enterprise segment will drive the 5G revolution. This next generation mobile technology not only brings increased speeds, higher reliability and new security solutions. 5G will also lower the latency that occurs when two devices communicate with each other, which enables a whole new level of connected devices within business and the public sector. This brings new use cases beyond connectivity such as autonomous factories, cars and health care centers.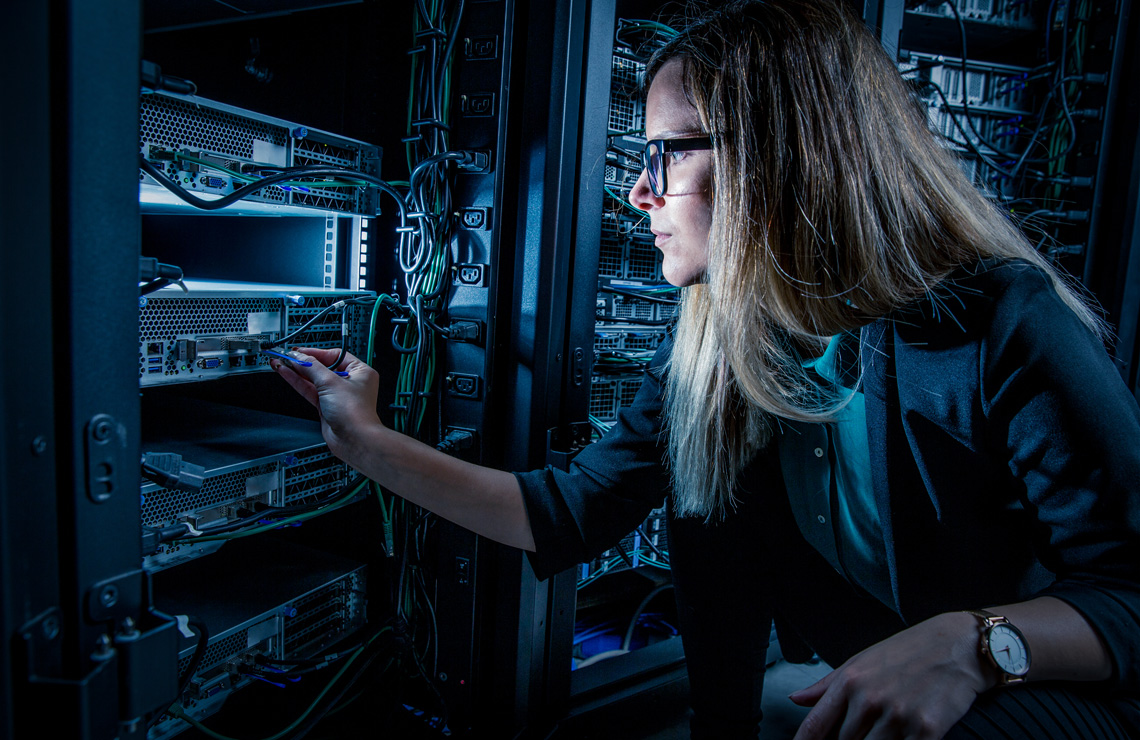 Building on the momentum in the Baltics
The structure of the telecommunications sector and the macroeconomic environment are favorable in Estonia, Latvia and Lithuania, and Tele2 is well positioned to take part of this natural market growth. We have strong market positions in Latvia and Lithuania with great market share positions and low churn in the customer base. Our focus in these markets is to increase the value of our existing customer base through upselling and price increases. In Estonia, we are a challenger to the dominant fixed-mobile-convergence competitors, executing on a turnaround as the customer champion with focus on flexible offerings. These markets are suited for our mobile centric strategy as the mobile networks are well equipped to handle the households' and businesses' full connectivity and entertainment needs. However, we are an infrastructure-agnostic provider of connectivity and will adapt when necessary. Our goal will always be to provide connectivity in the most cost-efficient way and deliver the most reliable customer experience whether it is over a mobile or fixed network.
Committed to lead in sustainability
As we strive to become the smartest telco in the world, we promise to lead in sustainability. For us that means finding smarter ways of doing things, making brave decisions, and being unconventional.
As a provider of connectivity, we enable and drive the integration of all parts of society and our customers' lives. We must therefore recognise that we are part of a larger context. To our communities, we are a trusted partner as we empower our society to unlock new possibilities and grow in a more sustainable way. The demand of an increasingly interconnected society goes beyond basic connectivity. All of our stakeholders, whether they are consumers, small or large private companies, or critical public authorities, increasingly demand reliability, security and integrity. All these aspects must therefore be taken into consideration as we continue to evolve and launch new services. We want to take a leading role in our industry and drive the sustainability agenda. We want to decrease our negative environmental impact, increase our positive social impact, and at the same time grow our business.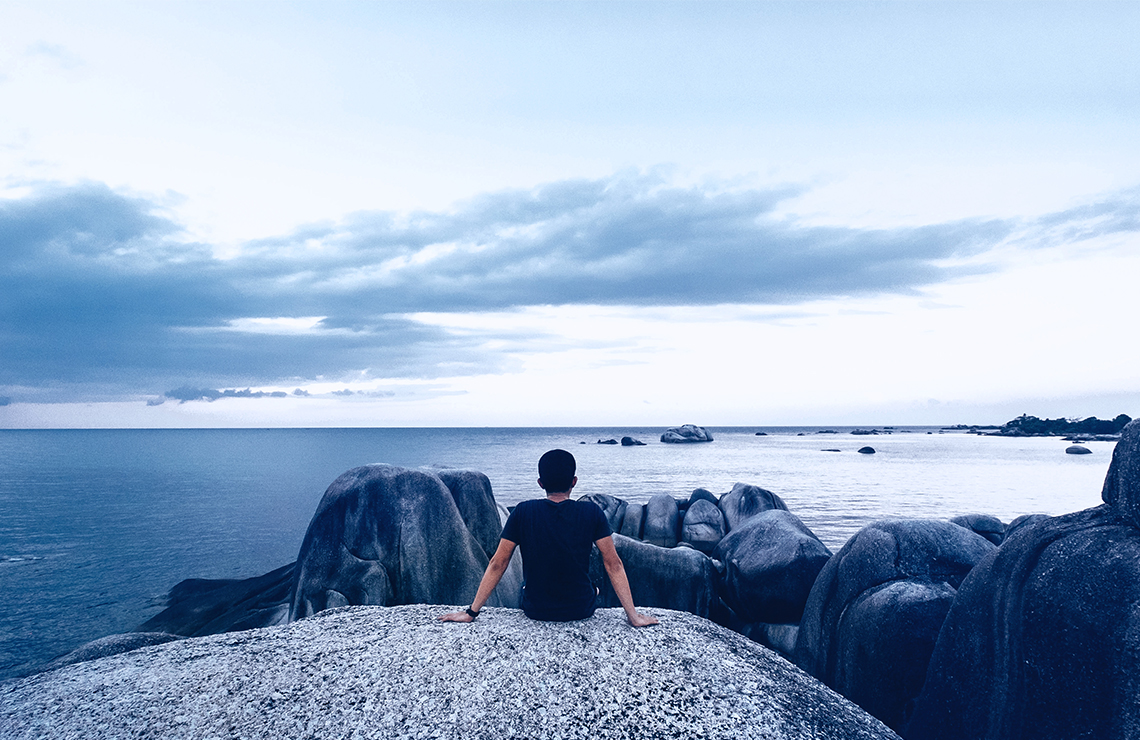 For us, sustainability is integrated into our business, because we believe it is necessary for our long-term performance, and to meet the demands of our stakeholders. To lead in sustainability also means that we help our customers become more sustainable by using our services. We ensure that we focus our resources on the most important issues by working with five focus areas, which we consider to be the most material to us. These are child protection, diversity & inclusion, environment, ethics & compliance, and privacy & integrity. We work tirelessly within these focus areas to make progress towards the long-term goals that we have set for each area.
Maintaining strategic focus in times of uncertainty
Thanks to the strategic initiatives that Tele2 has taken over the last few years we are now more resilient than ever and in a position to turn adversity into advantage. We have moved our geographic footprint toward markets where we have scale and consistent cash generation. Our focus has shifted from growth through market share gains and business expansion, towards optimizing the value of our existing customer base through convergence, and we have a structured plan for business transformation and digitalization. This strong foundation supports us as we face unavoidable challenges, such as the corona pandemic. The fact that we almost entirely closed down all our offices overnight and had a fully functioning remote organization the next day, speaks to the level of digitalization we have already achieved in our way of working. Even though the pandemic creates uncertainty near-term, we are confident in our ability to create sustainable value for the long-term. Our long-term strategy remains, but during periods of market interruption, such as from the Corona pandemic, the short-term focus has switched from growth to defending our earnings and cashflow.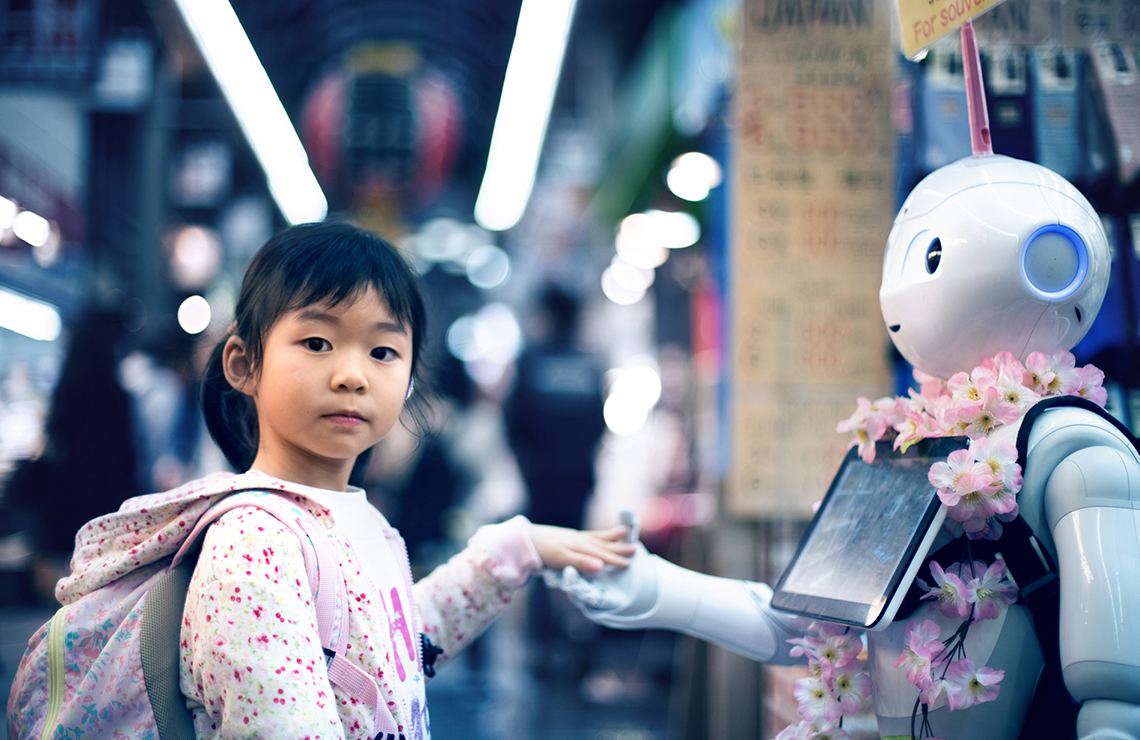 Enabling a society of unlimited possibilities
At Tele2, it is in our nature to be optimistic for the future. Technology drives the progress and development of society forward, and our connectivity is at the heart of all the action. But operators that stay satisfied and confident in their position today, will soon find themselves left behind. To stay relevant, we can never cease transforming the way we work and reevaluate the way we think. We must always strive to become smarter.
Tele2 plays a major part in building the very infrastructure of the future. Everything we do today, paves the way for tomorrow's possibilities. We will continue to connect people in the ways that matter the most and create outstanding customer experiences. Tele2 will be the smartest telco in the world, enabling a society of unlimited possibilities.
More information
See the Tele2 organization and leadership