Tele2 Business Partner Code of Conduct
Business Partner CoC Requirement
We at Tele2 are proud of our Code of Conduct (CoC) and the document has a very strong position in our company. In recent years' employee surveys around as high as 80-90% of our employees state that they think Tele2 is honestly committed to CR. Naturally as part of our Corporate Responsibility (CR) work we expect our Business Partners (suppliers, consultants and other categories) to adopt equally, or higher, requirements. Those requirements have been clearly formulated in our Business Partner CoC, which will be sent out to our potential Business Partners early in the procurement process.
CoC Compliance and Follow up for Business Partners
To do business with us, we expect you, as a Business Partner, to sign, implement and comply with the code. Tele2, or the external party that Tele2 appoints, will occasionally perform CoC audits on compliance with the elements included in the code. Such audits will not cover any other processes than those covered by the code meaning that confidential business information, processes and material will be left out. Tele2 would like to draw your attention to the fact that part of each audit will focus on how you, as Business Partner, ensure compliance with your suppliers. We therefore strongly recommend you to spread the requirements, separate or all together as a code, relevant to the CoC areas and follow up on progress and compliance for your supply chain and other relevant parties.
Our view on general requirements, for parties developing their own code as referred to above, we suggest and encourage Business Partners to look into the following, if/when designing own codes:
The United Nations Global Compact (UNGC)
The Universal declaration of Human Rights
The OECD Guidelines for Multinational Enterprises
The International Labour Organization Standards
The United Nation's Children's Rights and Business Principles
The first on the list above, the UNGC, consists of a overall CR short list with 10 principles in the fields of Environment, Labour Rights, Human Rights and Anti-corruption. Applying the UNGC is likely to cover most companies basic needs, in relation to CR, and is an excellent starting point to help qualifying for a Business Partner at Tele2.
Comments
We are fully aware of that this is considered a difficult area, much depending on the spread and number of suppliers as well as their geographical position. Nonetheless we expect you to make all reasonable efforts and take reasonable actions to ensure compliance with our code and for being a trustworthy Business Partner to us and in society at large. For any questions regarding the Business Partner CoC please do not hesitate to contact Marc Peeters, Head of Compliance: marc.peeters@tele2.com

Signing Letter Code of Conduct
Please find the Signing Letter Code of Conduct below.
Signing Letter Code of Conduct_ Swe
Signing Letter Code of Conduct_ Eng
Signing Letter Code of Conduct_DE
Signing Letter Code of Conduct_ET
Signing Letter Code of Conduct_HR
Signing Letter Code of Conduct_LT
Signing Letter Code of Conduct_LV
Signing Letter Code of Conduct_NL
Signing Letter Code of Conduct_NO
Signing Letter Code of Conduct_RU
Tele2 Business Partner Code of Conduct
Please find the Tele2 Business Partner Code of Conduct below.
Tele2 Business Partner Code of Conduct - Swedish
Tele2 Business Partner Code of Conduct - English
Tele2 Business Partner Code of Conduct - German
Tele2 Business Partner Code of Conduct - Estonian
Tele2 Business Partner Code of Conduct - Croatian
Tele2 Business Partner Code of Conduct - Lithuanian
Tele2 Business Partner Code of Conduct - Latvian
Tele2 Business Partner Code of Conduct - Dutch
Tele2 Business Partner Code of Conduct - Russian
UNGC Anti-Corruption e-learning
The United Nations Global Compact (UNGC) has developed an e-learning tool uses six interactive learning modules.
The tool is providing a common understanding of the UNGC's 10th principle against corruption and the UN Convention against Corruption as it applies to the private sector. The tool is targeted at everyone who acts on behalf of a company. Each module only lasts about five minutes, providing a quick and effective way of learning. We encourage our Business Partners to review the modules and join UNGC in its fight against corruption.
Interactive learning modules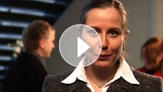 1
The Unwelcome Gift
Receiving gifts and hospitality
In this module you will meet Eve, a market analyst who is attending a one day event organized by a consultancy company. The morning and early afternoon will be devoted to a seminar but in the evening there is a sports event sponsored by the host. Can she attend? What types of gifts can she accept? Learn it all through this five-minute module.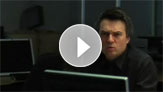 2
The Arrangement
Gifts and hospitality towards others
Carl is arranging a technical seminar for external participants, including some public officials from abroad. He would also like to organize a nice social gathering and has thought of a deep-sea fishing trip at the end of the seminar. What do you think of this form of hospitality? Should your company pay for travel and accommodation for the invitees? These and other questions are being answered in this module.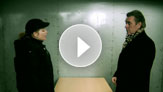 3
To Pay or not to Pay
Facilitation payments & corruption
Peter from the purchasing unit is on a business trip. He is asked to pay money to the customs officer without being offered a receipt. What is this type of payment called? Is it legal? And... What could you say if you face a situation like this? Be Peter's helping hand through the customs and learn at the same time.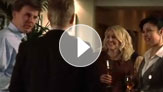 4
The Mystery Middleman
The use of intermediaries and lobbyists
In this module you will meet Dianne. Her department has been working on an upcoming tendering round in a new country. They have come a long way and have for some time been using a local intermediary. But something doesn't seem right...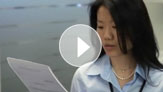 5
The Strange Letter
Corruption and social investments
In this module you will meet Christina. Her company is bidding for a new exploitation licence when it receives a request from government officials to support a student programme. How should Christina respond to this request? Should her company support the programme? These and more questions are being answered.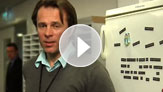 6
The Insider
Insider information
The daughter of a company's employee wants to buy shares in the group. However, her father has inside information which could influence the price of the company's shares. This is just one of the dilemmas you will handle in this module.