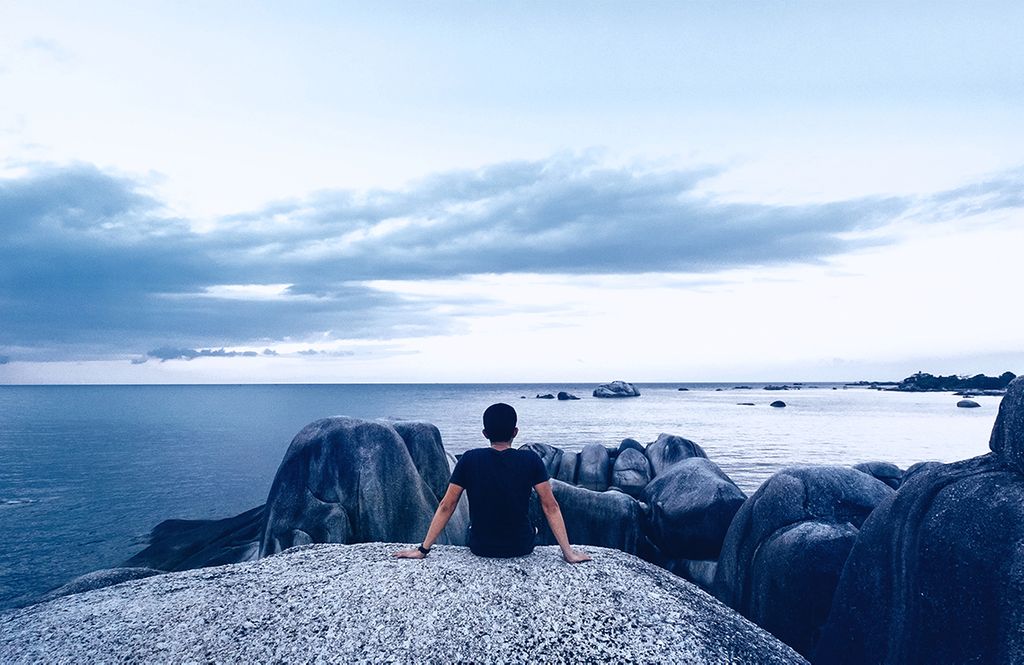 The first climate neutral operator in the Nordics and the Baltics
Committed to lead towards a sustainable future
Tele2 has committed to lead in sustainability - and we are deadly serious about climate change. As such, we are very proud of the fact that Tele2 became the first climate neutral operator in its own operations within the Nordics and the Baltics. As of April 2020, Tele2 buys 100 percent renewable electricity and offsets remaining emissions of greenhouse gases, related to for example company cars. This was the result of a long-term commitment, in which the final step enabled us to decreased the group's total carbon dioxide emissions by over 90 percent, or 45,000 tons per year, in one decisive move. That is comparable to the annual emissions of 10,000 average Swedes.
To ensure that our unavoidable energy consumption is compensated for, we invest in two projects for renewable energy in India: the production a big solar power plant in Rajasthan and a number of new wind turbines in Karnataka and Tamil Nadu. Both projects have been approved by the UN and each one is aimed at reaching a number of Sustainable Development Goals.
During the second half of 2020, Tele2 was named Europe's second best telco in efforts to reduce CO2 emissions, in a report by Morgan Stanley Research Estimates. ISS ESG awarded Tele2 a PRIME ranking for its Corporate ESG Perfornance and MSCI awarded Tele2 with an AAA ranking in the MSCI ESG Ratings assessment.
Far from done
Tele2 is now climate neutral in its own operations (Scope 1 and Scope 2 according to the well-established GHG Protocol Corporate Standard). Being committed to lead in sustainability, Tele2 now aims to also become the first telco in the markets where we operate to achieve a climate neutral value chain (Scope 3). We are far from done, but we will celebrate every victory on our way.

Naturally, we have equally high expectations on our suppliers and vendors, who all must agree with our Tele2 Business Partner Code of Conduct. We also make sure to include environmental aspects, such as EcoVadis sustainability ratings, in our procurement processes when we asses existing and new business partners.
A more energy efficient network with 5G
Tele2 has just started to roll out its 5G network. Per transferred data, 5G consumes significantly lower amounts of energy compared to 4G and is therefore a crucial technology that can cater both for the increasing demand for data, as well as the need to decrease energy consumption.
Of course, Tele2's 5G networks alsos enable greater efficiency in a wider sense. As more and more parts of industries becomes connected, we will see efficiency on a level that is not possible today. The same goes for the society as a whole, where public systems can become faster and more intelligent. Just imagine how energy efficient a truly connected city could become. Traffic systems interacting with public transport systems, interacting with carpark systems, interacting with GPS systems, interacting with connected cars and so on. 5G not only enables a more energy efficient society, but might also eradicate traffic jams and overcrowded subways.
Furthermore, Tele2 was the only operator in its markets to be a part of the international research initiative SooGreen, with support from both the EU and Vinnova, which lead to a number of recommendations for network improvements. Now we're, as the only Swedish operator, coordinating the international project AI4Green which investigates how AI can help reducing network energy consumption.
Connectivity grants sustainability
Measuring our positive impact on the environment is not an easy task, but it is certainly clear that our services enable solutions for a more sustainable society. The freedom to communicate by voice and data in real time brings countless opportunities to reduce negative impact on the environment. It enables customers to make better decisions, avoid unnecessary journeys and find more efficient ways to eat, sleep, work, learn and have fun. And millions of people are already using our services today.
Tele2 is also an innovative provider of IoT services, which enable communication between machines. From relatively simple machines like snack dispensers or home appliances, to complex systems like trains, trucks, factories and security systems – you name it. We are just beginning to understand how communication can make them more efficient. Take the new generation of electric vehicles: how will power companies be able to measure and get payed for their electricity in this new infrastructure? Well, quite possibly with an Internet of Things solution from Tele2.
Once again, we're doing what we can to reduce emissions, not only in our operations, but in our whole value chain. But we also hope you can see the bigger picture. One where a moderate carbon footprint of Tele2 positively offsets the carbon footprints of both individuals and society many times over.
The detailed story