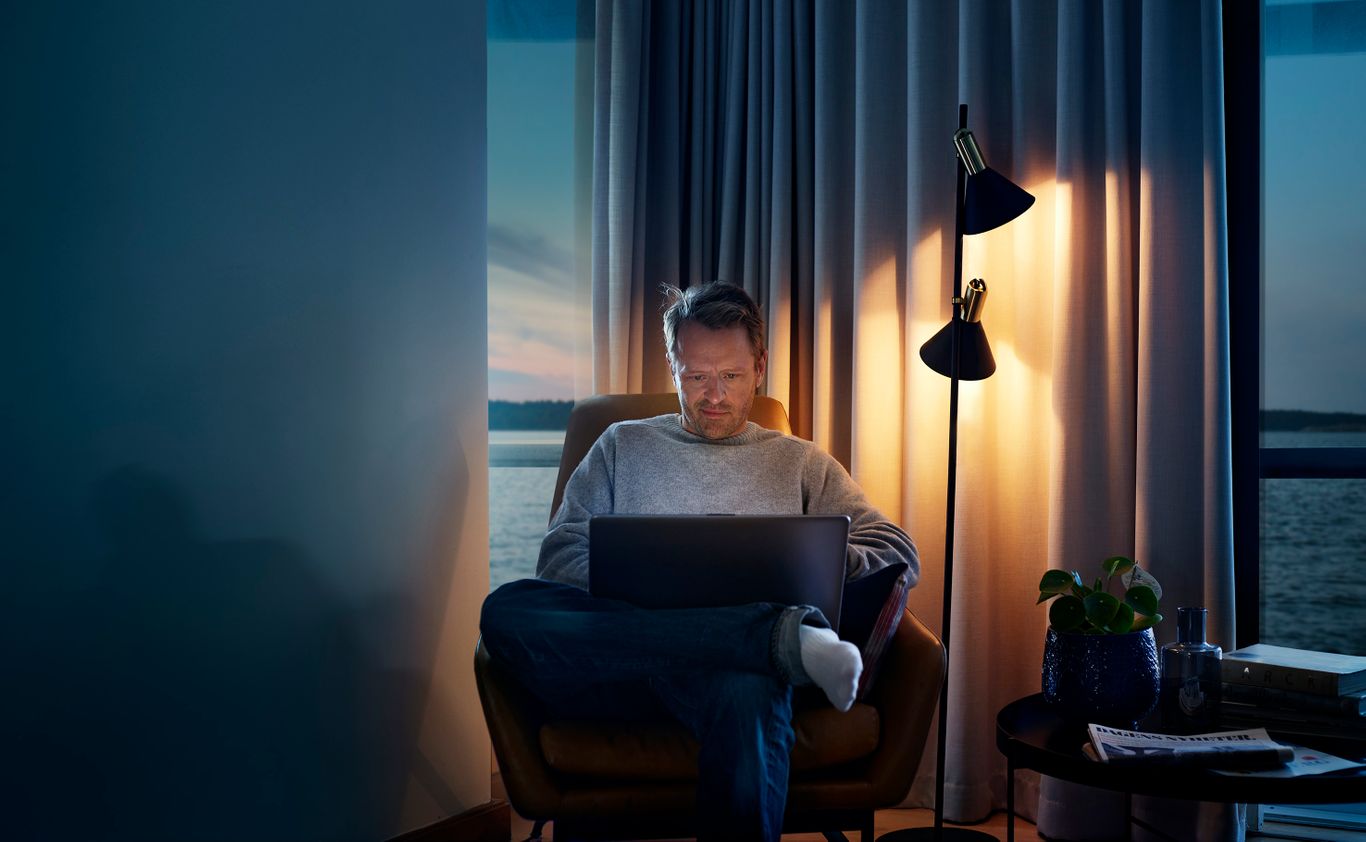 Tele2 Materiality Analysis 2021
Our latest update of our materiality analysis followed five steps: Trend analysis, Competitor analysis, Stakeholder dialogue, Impact analysis and Materiality analysis.
Trend analysis
In the trend analysis we considered the importance of sustainability to our key stakeholders; customers, employees and investors. The analysis has been conducted using secondary data and research findings. It concludes that a majority of customers and employees are influenced in their decisions and their perception of a company based on the company's sustainability performance. Among investors there is also a strong trend towards more demand for sustainable investments, which has seen double-digit growth in the past years. The findings of the trend analysis has been used to inform our stakeholder dialogue.
Competitor analysis
In the competitor analysis we have analyzed the performance of both competitors in our local markets, as well as international peers. Compared to our direct competitors we see both risks and opportunities with our current performance. For our international peers we have gathered inspiration for how telcos that lead in sustainability on a global scale are performing.
Stakeholder dialogue
In our latest stakeholder dialogue that included direct dialogue will all key stakeholders, we surveyed/interviewed employees, customers, the Board of Directors, suppliers, investors and ESG analysts. We received over 9'000 responses through surveys and interviews.
The purpose of the dialogue was to determine most important sustainability topics for Tele2 to address from the various stakeholders' perspective, out of 18 topics that we had defined as the most material to our industry and our business. The results were aggregated, and used to inform the materiality analysis.
Impact analysis
The impact analysis was done using an alignment with the GRI Standards usage of the term impact; The effect an organization has on the economy, the environment, and/or society, which in turn can indicate its contribution (positive or negative) to sustainable development. In addition to this external impact, internal impact in the form of financial, legal, reputational or operational impact, as well as the level of Tele2's possibility in effecting value with regard to the specific sustainability topics, has also been considered.
The 18 topics were mapped from N/A to high potential impact. The scoring was aggregated, and used to inform the materiality analysis.
Materiality analysis
By combining the results from the stakeholder dialogue and the impact analysis, as well as aligning with business priorities and our competitors' positions, the 18 topics were reduced to 13, and segmented into 3 different levels that determine our approach to them:
Strategic: take an industry leading position and differentiate Tele2 from competitors to enable us to retain current and win new customers, investors and employees
Operational: continuously develop to a similar level as competitors within the industry to meet stakeholder expectations
Compliance: maintain at current level of governance and performance as the topics are foundational, but have reached maturity in Tele2 and/or society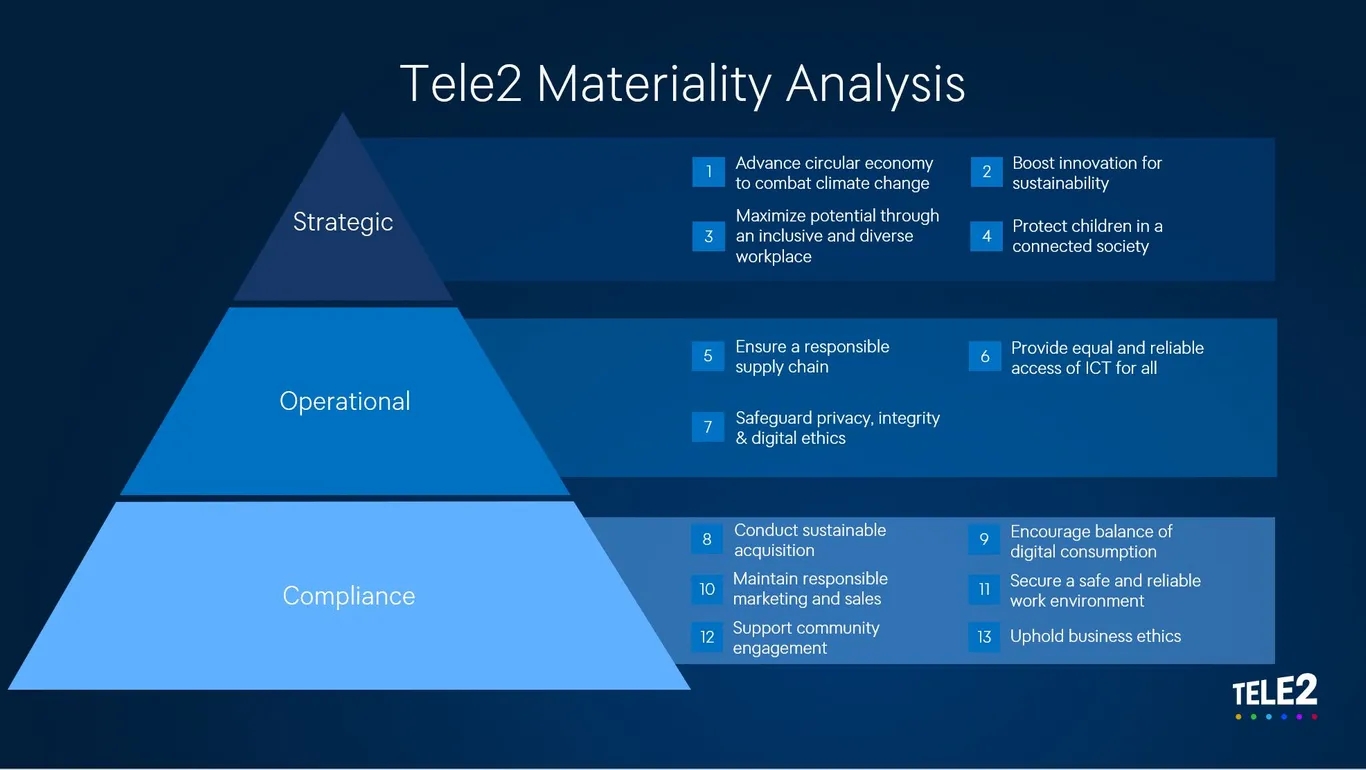 Chosen focus areas
There were 4 topics that were included in the lead segment and considered the most material for Tele2 to address. These were introduced as focus areas for the new sustainability strategy:
Advance circular economy to combat climate change
Boost innovation for sustainability
Maximize potential through an inclusive and diverse workplace
Protect children in a connected society