Helena Lingham: "There's no question about it - Tele2 built internet in Sweden"
This is the story of Tele2 building internet in Sweden.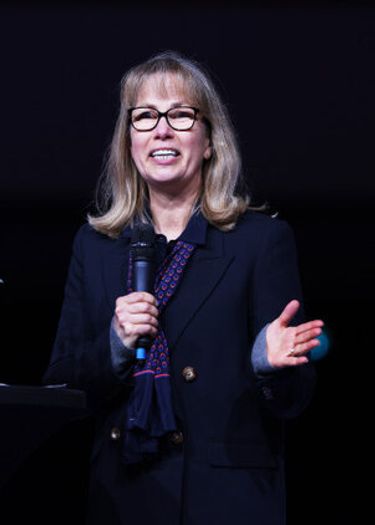 We have interviewed one of the pioneers – Helena Lingham.
Internet is normal part of everyday life for most Swedes. But it hasn't always been that way. Tele2's Helena Lingham has followed the development from the beginning.
- Tele2 built internet in Sweden, there is no question about it, she says.
It is easy to forget what it was like before the internet became available to the public in Sweden since most people use internet daily today for both work and leisure. At that time, internet was mainly used in the university sphere, e-mail could be accessed in a limited form through your workplace, but where you mainly used fax machines and the world wide web was still in its infancy.
1991 is the historic year when Swipnet became Sweden's first commercial internet provider after the state-owned Televerket, now Telia, refused.
Swipnet - a forerunner
Swipnet operated during this time as a subsidiary of Jan Stenbeck's Comvik Skyport, which later, in 1994, would become Tele2. Soon after, Helena Lingham became the first person hired when Swipnet became part of Tele2, the fifth employee in total. Today, Helena Lingham still works at Tele2, and remembers the time when she was one of the first to build commercial internet in Sweden.
- It was Tele2 that built the internet in Sweden. There is no question about it, she says, and adds:
- I will always have my heart in Swipnet.
Tele2's Internet package Connect2Internet was a pioneering offering, which in 1996 became the Christmas Gift of the Year in Sweden. The package, also called "The fast way to the Internet", contained a diskette with quick and easy registration through a unique personal subscription code, own @swipnet.se e-mail address, space for your own website and the manual "The key to the Internet". A book and milestone that we wrote at Tele2 where we taught our customers early on how to surf, send e-mail and build a simple website. These websites are today Swedes' first steps on the web and are now a cultural historical material that is preserved by the Swedish Internet Foundation's Internet Museum.
- The Internet was finally in everyone's hands - there was a boom in building modem pools. Our guys didn't do anything else at the time, private customers just kept coming, says Helena Lingham.
- We were the ones who drove the future. It was a great pioneering era and we've had such amazing super gurus and visionaries in our company. I am so proud of what we accomplished, she says.
The entire Connect2Internet concept was then successfully rolled out over the coming years to all our new Tele2 countries in the Nordics, the Baltics and Europe.
The Internet takes shape and becomes popular
During this period, the internet in Sweden and Europe was also connected to the USA on the other side of the Atlantic through via a cable on the seabed, and at that time, to an incredible speed of 34 Mbit/s. Tele2 was involved in the project.
- The first fall, when many fishing boats are also trawling, they managed to disconnect this cable and there was a total stop to surf to USA for three weeks. People think that's strange today, says Helena Lingham with a laugh.
At first, not everyone was convinced that the Internet was the future. Helena Lingham remembers when the people behind Swipnet arranged for the results of the 1994 parliamentary election to be accessed electronically - but several media refused.
- They relied totally by fax those days. When they noticed that other newspapers were super quick to get the election results out, they were quick to ask us if we could set up an email address for them as well, and we helped them with that. In a completely different way, media became aware of the strength of communicating over the internet and how quickly information can be conveyed - and that's what we at Tele2 were doing, Helena Lingham remembers.
In the same year, Carl Bildt, leader of the Moderate Party, emailed US President Bill Clinton, and the internet became more and more popular among Sweden's population.
Tele2 continues to lead the development
Almost 30 years have passed since then, but Tele2 is at least as relevant as when commercial internet was born in Sweden, says Helena Lingham.
- We have a much more complete product today. Now we are something that every person needs and expects to exist and to work, from the cable to the television to the phone. Now you can even sit connected on an airplane and work - you're connected everywhere!
She concludes:
- This is what we dreamed of when we started everything, and we can thank Jan Stenbeck who early on ensured that the future could be built at a furious pace!
Tele2 marks 30 years since we were founded by Jan Stenbeck and the century-old telecom monopoly ended. Many things have since then and there are so many stories to tell about our heritage. During the year, we will release more articles on the theme. Do you have an anecdote you'd like to share? Tell us! Together we are writing new chapters for the upcoming 30 years.​​​​​​​​​​​
Image: © WCF / Stephen Fisher