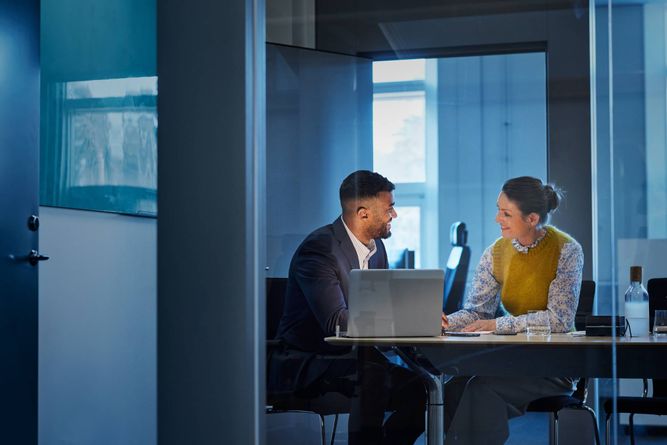 5 tips for your interview
1. Stay real!
Be professional but let your personality shine through. We love to see what you can add to our strong team. This is our chance to get to know you and what makes you thrive in a workplace.
2. Be prepared!
Come prepared and be prepared to talk about yourself. Focus on your competence with clear examples of your experience and skills. We love to hear about your accomplishments and what got you where you are today.
3. Do your homework!
As a part of preparation, please read up about the company, the role and our values – we do value them highly and they lead the way in our work. Share why you are interested in a role at Tele2.
4. Be curious!
Dare to ask us questions - about the company, our business, the team you might join or day to day work life.
5. Have we forgotten anything?
If there is something we have not talked about, please share anyway. Otherwise, we may miss important information that could score you the right position.
Remember, if you do not get the job, it does not necessarily mean that you have failed the interview.
We look forward to receiving your application and hope to see you soon! Please be patient with us regarding responses, as we receive many applications it may take us some time to get back to you.