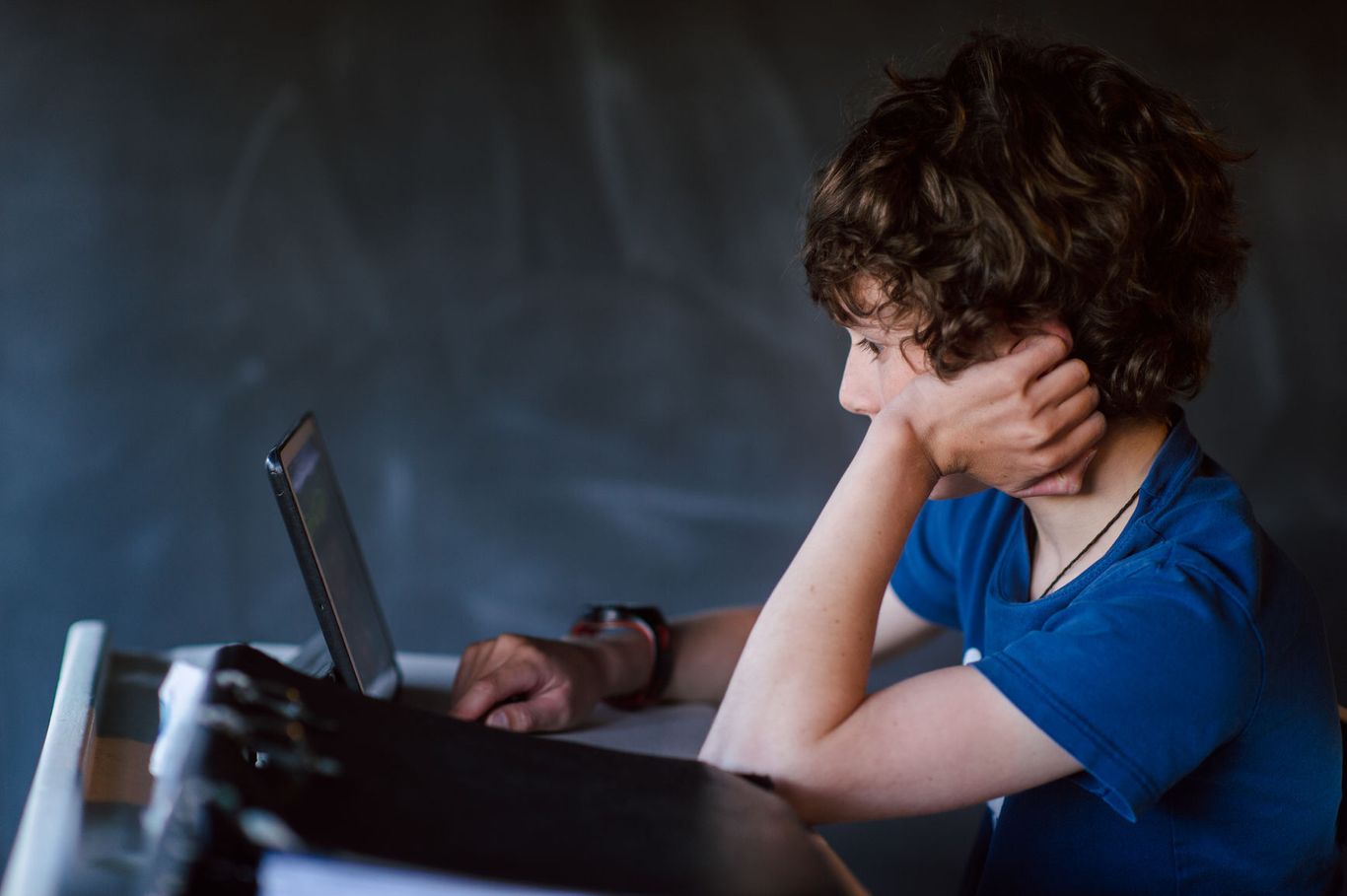 CHILDREN AND TEENAGERS
ONLINE 2020
The Internet provides great opportunities for children to socialize and learn. Despite this, Tele2's new study "Children and teenagers online 2020" shows that many parents lack insight into their children's connected lives. Far too many parents are not involved in their children's life online, at the same time as many children experience scary things and are contacted by strangers. About one child in every school class has been asked by an unknown adult to meet.
In the third report of the series "Children and teenagers online", we have asked about 1,000 young Swedes (aged 9-17) about their online habits and how they view their life online. We have also asked about 400 parents how they experience their children's life online, and around 200 teachers about their relationship to their pupils' connected lives.
The full report in Swedish can be accessed here.
The survey shows that although the internet is a large and important part of children's everyday lives, many parents are not involved in what their children do on the internet. Here follows some selected facts from the survey:
Children finds information and make new friends on the internet
Just under half of all children spend four hours or more on the internet on a normal day, one in five spend six hours or more a day.
Children think that the best thing about the internet is: the availability of information, the opportunity to connect with family and friends, and that the internet makes their everyday life easier.
The most common activities are watching movies and videos, playing games and using various social media.
Just over half of all children have met new friends online.
At the same time, the internet can lead to negative experiences
Children think that the worst thing about the internet is: That you are more cruel to each other on the internet than in real life, cyberbullying and threats, false information, and that it is difficult to know what sources to trust. More girls than boys have had negative experiences.
Three out of five children have seen something unpleasant, scary or disgusting on the internet. The most common mentioned examples are violence and animals that suffer. But sexual content, bullying, content from hospitals, children suffering and war are also common experiences.
Almost every sixth child states that an unknown adult has asked to chat or video with them. Almost every tenth child has been asked by a stranger to meet in real life.
Many parents are worried and know too little about their children's internet habits
Despite negative experiences, only one in five children has felt worried about their life on the internet.
When children see something unpleasant, eight out of ten talk to someone else about it. They usually reach out to a friend to talk. Less than half of the children talk to a parent when they experience something negative.
Four out of ten parents feel that they know little or too little about their children's habits online and only eight percent feel that they are largely involved in their children's lives on the internet.
Every other parent is occasionally worried about their child's life on the internet.
Parents cannot rely on school to take responsibility for children's internet habits
Just over half of the teachers feel that they do not know what the students are doing on the internet.
Nine out of ten teachers are not involved in students' online life.
Teachers find it difficult to know how to participate in children's online life and many do not think it is necessarily their responsibility.
At the same time, seven out of ten teachers are worried about their students' experiences online.
Eight out of ten teachers have discussed cyberbullying with students, but only half of the teachers have discussed it with students' parents.Insert text here
Block unwanted content with Trygg Surf
Tele2 now offers the "Trygg surf" service to both the "kids mobile subscription" and broadband customers. The service offers content protection and family rules that prevent access to unsafe or inappropriate websites, and thus helps parents to protect children from content such as porn, violence or games and betting. What is blocked is easily adapted to the needs of each family. It is also possible to regulate the time children have internet access with Trygg Surf. In the future, Tele2 will launch Trygg Surf for additional subscriptions among Tele2's brands.