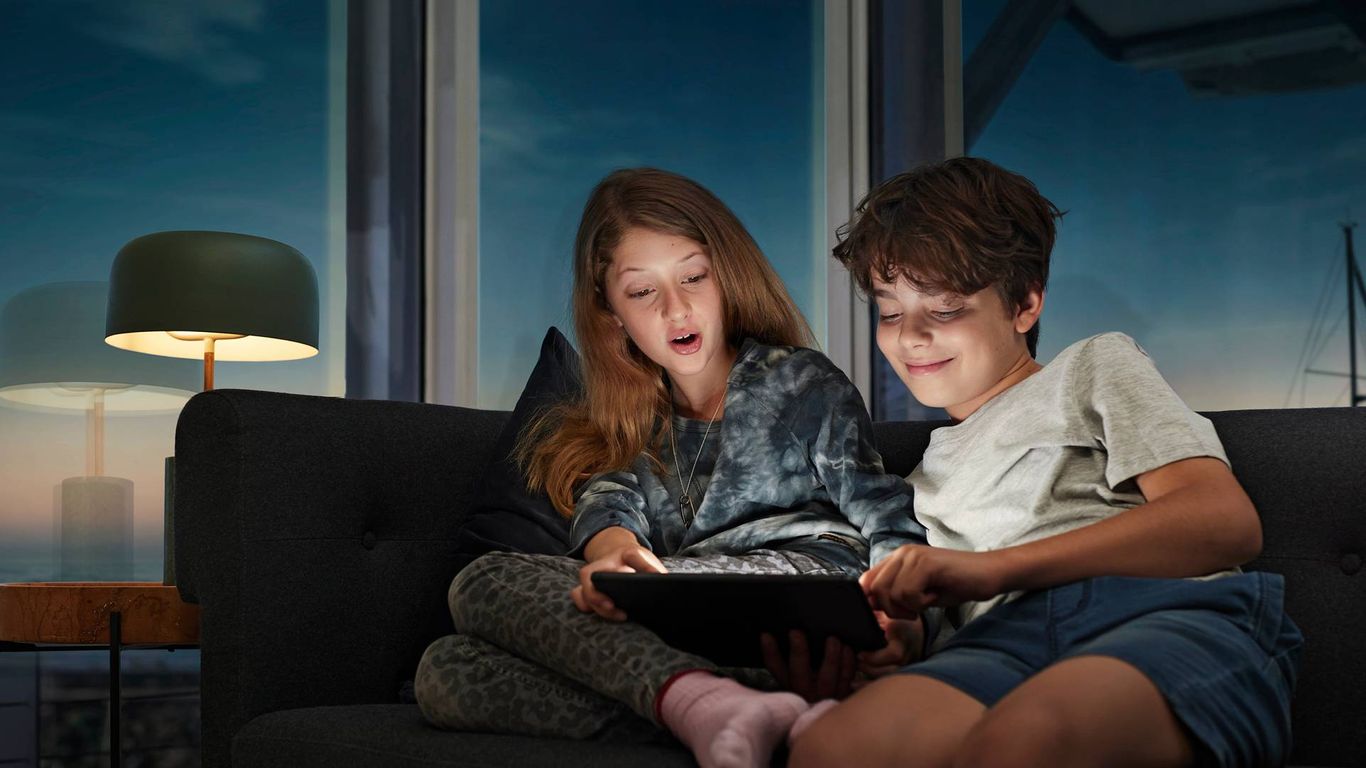 Children and teenagers
online 2021
A moderate amount of screen time is good, adults and platforms can do more to provide a safe online experience
In 2021, we conducted the most recent in a series of surveys of children, young people and parents about online habits. The results of this survey showed that up to three hours of screen time a day has positive effects for children and young people, and that social media and videos more often lead to reduced well-being, while games, movies and series do not have the same effect. At the same time, children and young people are demanding better support from both platforms and adults to create a safer life online.
The survey involved interviews with one thousand Swedish children and young people aged 9-17 years, and interviews with one thousand Swedish parents. Both groups were asked about children's online habits and how children and young people experience their time online. On average, nine-year-old children spent about two hours a day online, while seventeen-year-old teenagers spent more than four hours a day online. The report shows clear benefits to children of being increasingly connected as part of everyday life, but also highlighted problems and areas where the adult world can contribute more to making children safer online.
Tech giants need to contribute more to children's safety online. For example, many children asked for the opportunity to report content that is not okay, but few actually reported inappropriate content because they felt it was either too difficult to find out how to report inappropriate content, or they simply did not believe that the platforms take reports seriously.
Summary of the findings
A moderate amount of screen time contributes to the well-being of both children and parents
Up to three hours of screen time had a positive impact on a child's well-being. For example, providing a platform for social interaction, improved performance at school, fewer conflicts at home compared to children who had more screen time, and giving a general sense of well-being.
The more screen time, the greater the risk that children themselves, or their parents, experienced that they feel bad. This applied to all areas examined in the report, but mainly affects sleep and mental health.
Social media a bigger problem than gaming
The survey showed a clear pattern: platforms for short videos (e.g., YouTube) and social media (e.g., TikTok, Snapchat) were more likely to contribute to a decreased sense of well-being.
At the same time, gaming, movies and series had a lower risk of contributing to a decreased sense of well-being.
More than every second girl compared herself to other people's "perfect lives" on the Internet, while only a quarter of boys did so.
To some extent, parents are worried about the wrong issues
Parents generally worried more about boys' time online and were relatively more worried about gaming, something which boys spend much more time doing when compared to girls.
At the same time, girls spent more time online in general and spend a large part of that time on activities that to a much greater extent risked contributing to a poorer sense of well-being - social media and platforms with short clips.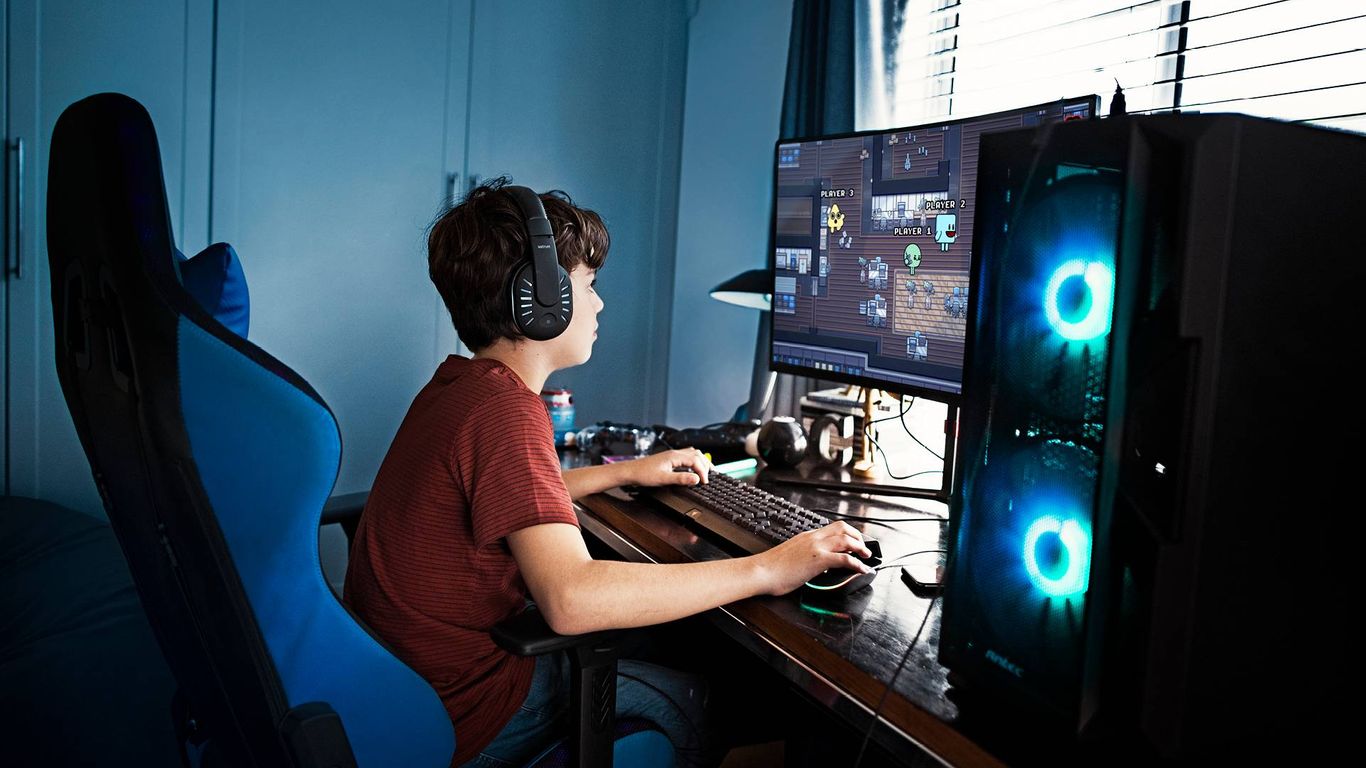 Children see both the positive and negative sides of the Internet
Among the features that children appreciated most about being online was the opportunity to keep in touch with family and friends, as well as access to information and news.
The biggest problems children saw were that people are mean to each other online, share fake information and that it was difficult to determine which sources were trustworthy.
One in ten children experienced an unknown person wanting to video chat. One in ten girls experienced an unknown person asking to meet them in real life. The same number of girls had been asked to send pictures or videos of themselves undressed.
Children demand better tools and information
Half of children asked for clear information about how to report content that is not okay. Almost as many wanted all children and young people to be better educated about their rights and obligations online.
Only fifteen percent of children and young people had ever reported inappropriate content to an app or platform. Only one in four had talked to their parents about something bad they experienced online.
Tele2 calls on parents and tech giants
Parents do not have to be afraid to set rules. Very few children and teenagers think they have rules at home that are too tough, while children themselves see problems with too much screen time. Discuss with both boys and girls and set rules together!
Even though children spend an increasing amount of time online, many parents are not involved in that part of their children's lives. Try to get involved and understand. Make it feel natural to talk about experiences online - both good and bad.
Tech giants must take greater responsibility for the impact their platforms have on children. When children who spend more time on a platform also feel worse, something must be done. Above all, girls spend time on the platforms that can have a negative impact on their sense of well-being and many girls compare themselves with other people's "perfect lives".
The platforms' reporting functions are either too difficult to use or not taken seriously and these reporting functions are not used by children and young people. Tech giants that make money from children and young people visiting their platforms must also ensure reporting functions can be used by children and young people. It is the platforms' responsibility to make sure their target audience trusts that they will act when inappropriate content of activities are reported.