The first quarter of 2022 came with hope for normalization of our lives and the return of our colleagues to the office. However, the tragic events in Ukraine have led to major uncertainty for many and particularly for our employees and customers in the Baltics. At Tele2, we are participating in efforts to reduce some of the burden for those who have been forced to leave their homes by temporarily offering customers in Sweden, Baltics and Ukraine free calls and text messages to and from Ukraine and free roaming for customers located in Ukraine. We do so in cooperation with other industry players and are deeply concerned about how this situation will affect people's lives.
Situations like these show the strong purpose of the telecom industry. The combination of our fixed- and mobile infrastructure has been absolutely essential to keeping modern societies up and running through the pandemic. We also see the major importance these services have for people in difficult situations, when rapid information exchanges can mean everything. As a reflection of our internal discussions and all of these impressions, our future work will be guided firmly by our purpose statement: "Enabling a society of unlimited possibilities".
Within Tele2 Sweden, we are busy migrating customers to one IT stack, as part of our Business Transformation Program. This work is well underway and bodes well for our ambition to be the leading Telco in the Nordics and Baltics through superior customer experience. The 5G roll-out is underway and we are working to catch-up on the delays that were caused by the spectrum auction in Sweden and vendor selection issues. So far we have not seen any interruption in the roll-out due to semi-conductor shortages or disruptions in the global supply chain and our vendors are able to provide us with the equipment that we want. However, we are aware of the constraints within other industries and we monitor the situation continuously.
Commercially, we continue delivering on our more-for-more strategy. Overall top-line growth in the Baltics reached 13% in Q1. Having secured some important 5G spectrum, we are now underway with that journey also in Latvia, with Lithuania and Estonia coming up soon.
Sweden delivers improving top-line growth trends, with B2B showing impressive dynamics through 3% growth year-over-year. Businesses do not usually develop in a straight line and fluctuations should always be expected, but we are witnessing a very important and sustainable trend shift within B2B since the beginning of 2021.
In Sweden B2C, we have revamped the relationship with one of the most important content providers. Through our recent agreement with NENT/ Viaplay, we modernize our TV proposition and prove that our aggregator model which historically has been successful in the linear world also works in the streaming world. Having a strong TV proposition is a key part of our convergence story, whereby we want to be the leading company in offering mobile, broadband and TV in attractive packages to our customers. We should see gradual improvements over the next quarters as a result of this initiative.
During the quarter we also completed the divestment of T-Mobile Netherlands, marking the final milestone in our international consolidation. We will now focus on the core Nordic and Baltic region where we have the market position and scale to drive sustainable long-term growth.
In summary, Q1 has brought significant progress to Tele2's business, despite a very complicated external environment. Building on the strength of our purpose and challenger mindset, we are well underway to deliver on the targets and ambitions that we set out for ourselves at the beginning of the year.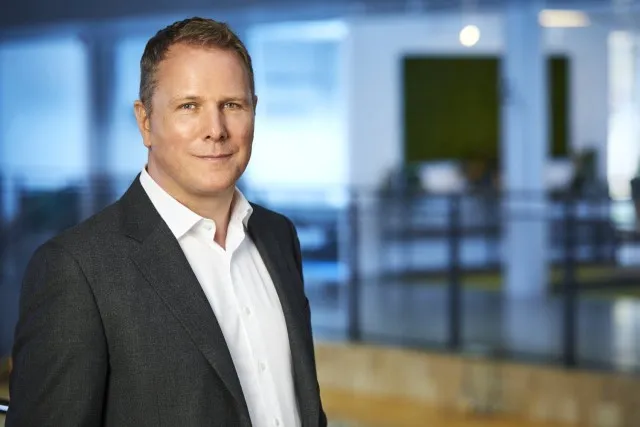 Kjell Johnsen
President and Group CEO