Building for the future while keeping growth momentum
This year is an important one for Tele2. We aim to build Sweden's best 5G network, while also executing on an IT transformation that will improve every step of the digital customer journey and experience.
We are progressing well and aim to bring all our main brands together on the same platform by the end of the year. These efforts will improve our go-to-market speed, reduce system risks and bottlenecks, and further improve our cyber security preparedness. This work is also fundamentally important to our next step FMC ambitions that will define much of our value agenda going forward.
While building for the future, it is of essence to keep our growth momentum here and now. Hence, I'm pleased to see Tele2's overall growth in Q1, mainly driven by Sweden B2B and the Baltics. On the consumer side we have taken actions in Q1 to address the inflationary pressure and consequences of higher interest rates, and it will contribute to the revenues as the year progresses.
Rolling out real 5G with optimized inventories
When we entered 2023, there was a lot of attention to the working capital development in the industry-at-large, including Tele2. We are now back to a far more predictable situation regarding supply-chain risks and handset financing.
When it comes to building 5G networks, we are mostly doing so from inventories as of February this year and we will operate with a lower stock balance within a few months, as we trim these inventories and optimize the supply-chain. From a working capital point-of-view, the effect will come gradually as we invoice these installations through our Net4Mobility joint venture.
We are progressing well with our build-out of real 5G, by which we mean services delivered over higher frequency bands with capacities well beyond the 4G networks. Marketing area coverage based on low band gives a higher number, but the user experience is not the same. This line of thinking is the starting point for our realistic ambition of building the best 5G network in Sweden.
Compensating efforts to tackle inflationary pressure
After a temporary pause in Q4, the external handset financing is now resumed and the financial terms with our financing partner are improved. During Q1 we have introduced an installment fee for offering handset financing to our customers. Given the price level for smartphones and the increased interest rates, this is a natural cost compensation initiative for offering a substantial customer value.
General inflationary pressures are exacerbated in Sweden by the very weak Swedish krona. This is visible for some network and network equipment categories, handsets, and installation services. We did foresee most of this in our plans and with our compensating efforts, our overall trajectory is in line with expectations when we presented our guidance.
In Q1 2022, low content costs coupled with an overall strong performance in the business was, of course, very welcome, even though this has led to tough comparisons for Q1 2023. Again, this is in line with our expectations.
People and predictability enable acceleration
I strongly believe in the power of a diverse workplace where equality is prioritized. While we are still not yet satisfied and have tons of work to do, I am very proud that Tele2 is now ranked Sweden's top performing company by Equileap. In addition, we are seeing an increasing employee engagement, and more people returning to the office more days per week, creating the vibrant, high-pace setting that we want our offices to be. This is key to reach our high ambitions.
We are off to a good start this year, and our ambition of being a growing business based on customer value creation is as relevant as ever before. Like many other companies and industries, we are dealing with the secondary effects of supply-chains, energy prices, inflation and interest rates. This does take an extra effort, but the good news is that from where we stand now, predictability is improving and that gives us the opportunity to devise the right mix of initiatives to continue delivering and moving towards our ambitions.
They say spring is the season of rebirth and growth, and I am looking forward to seeing the results of our efforts in the past year gradually come to life in the coming months.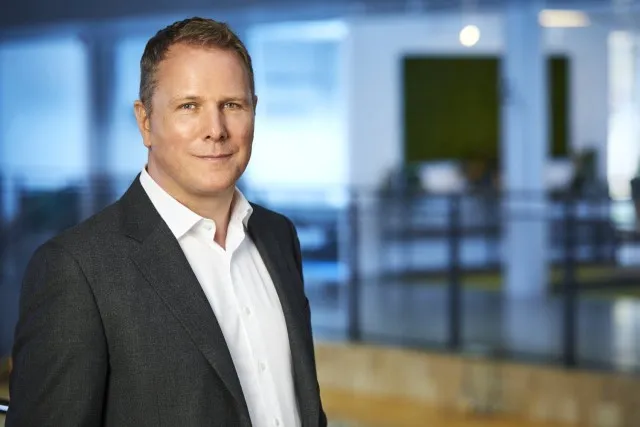 Kjell Johnsen
President and Group CEO