Having reached the half-way point of 2022, we are pleased to see our efforts paying off and that we are on a steady course to deliver on our 2022 guidance. Tele2 is at heart a growth oriented company and it means a lot to us when we see that all major business lines are getting into growth territory. Shareholders have received a total of SEK 16,40 in dividends during Q2 after the successful closing of our sale in the Netherlands and payment of the first tranche of our ordinary dividend, as declared in February, further showing Tele2's commitment to our shareholder remuneration policy.
In Sweden, we see far more activity at our offices and are pleased that people can be together to engage both professionally and socially. The importance of physical interaction, body language and casual conversations should not be underestimated when trying to foster a creative environment.
During Q2, we took a major step towards our ambition to "Lead in sustainability" through issuing our first sustainability linked bond. This follows our commitment to deliver on our science-based targets for scope 1, 2 and 3 carbon emissions and is one way of showing the value behind these commitments. We are also very pleased to have been ranked the most sustainable telecom operator in Sweden by Gokind.
Our Baltic operations continue to show market leading performance and navigate very well in an operating environment with major uncertainties. The war in Ukraine impacts life everywhere, but becomes very prominent in the Baltics due to geographical proximity and the major influence of energy prices in the economy. I am proud to see how well our colleagues are coping with the situation!
Over the last couple of months, we have continued to develop our strategic positioning within B2C Sweden. During the second half of 2022, we will start reaping the benefits of our strategic cooperation with Viaplay and as we improve our support systems, we will be able to accelerate our convergence story over the next quarters. We also see stronger trends within mobile, based on adjustments of our portfolio and slightly less aggressive commission trends in the market.
The Swedish B2B business enjoys a solid trend of good performance and delivers growth, which is a major achievement. B2B markets can be very challenging and we have previously seen those trends also in Sweden, but the foundations of the business have never been as strong as they are now and that gives realistic expectations of continued strong momentum. During the second quarter, we continued working on 5G private networks and see good momentum in this new segment.
The operating environment is challenging for many industries, with high energy prices and increasing inflationary trends in the economy. We are partly hedged against some of these threats and are benefitting from the improvements we are making to our business. Our ambition to continue delivering in accordance with our mid-term guidance is therefore fully realistic even though individual quarters will see fluctuations in the conversion of revenue growth to profitability. With the initiatives we already have set in motion, we consider ourselves well underway to realize the ambition we have set forth for this year.
During the second half of 2022, we expect to secure important radio spectrum in the Baltics and continue ramping up our 5G roll-out in all countries. Supply chain issues may have some impact on the roll-out speed, but we are progressing well towards our coverage objectives.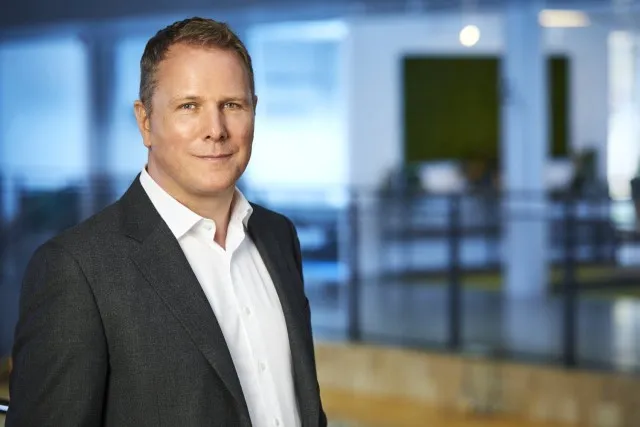 Kjell Johnsen
President and Group CEO