I am pleased to see that Tele2 is able to continue delivering profitable growth in a challenging external environment. The strategy we have implemented is proving helpful to navigating an external environment that presents challenges to both businesses and society at large. We are building our 5G network and are receiving positive feedback on our quality.
Since we presented our strategy at the Capital Markets Day in May 2021, we have remained committed to pursuing profitable growth through a good balance between value and volume, as well as further strengthening the quality of our delivery capabilities. This approach is serving us well and we are happy to report organic end-user service revenue growth of 3.5% in Q3, while delivering 1.5% growth at underlying EBITDAaL level in a time of significant increases in energy costs and general inflationary pressure. Adjusted for the increase in energy costs (of approximately SEK 80 million) in the quarter, EBITDAaL growth would have been around 4.5%. These results come on the back of improvements in reliability, focus on customer insights and rejuvenated business models with increased relevance through partnerships, like the Viaplay agreement.
The challenging macro-trends are set to continue, at least for some time. Our efforts to reduce costs through our Business Transformation Program (BTP) are effectively absorbing some of these inflationary trends. Over time, also after the current BTP, further efficiency efforts will mitigate negative effects to the business and we would expect some normalization of energy costs and inflation in the medium term. Having said that, in the short term, these negative external effects do have an impact on the performance of the business. Fortunately, Tele2 is somewhat helped by the growth momentum we have generated over the past quarters, leaving the net effect relatively limited.
During the third quarter, we were proud to announce that we are the first telco in the Nordics and Baltics to have our Science Based Targets approved. We were only the second telco in Europe to reach this important milestone which confirm our commitment to sustainability being one of the four key proof-points to our strategy.
The 5G rollout is progressing at a good pace. We have actively sought to mitigate supply concerns throughout the final stages of the pandemic, leading to some build-up of warehousing and impact on working capital. This approach has proven helpful in making sure we can build our networks for the future within the timeframe we had envisaged. We have also secured important radio-spectrum in the Baltics during Q3. With most of the 700 MHz and 3.5 GHz spectrum auctions behind us, we have secured sufficient spectrum at a relatively modest capital outlay and can focus on building the networks and further our ambitions in these markets.
The transition from 4G to 5G moves the basic pricing logic from a mobile product with bundles to a broadband product with mobility. Tele2 has reflected this with a new 5G pricing strategy that builds on Quality of Service elements like speed-based pricing with a clear pathway to future value creation, rather than seeing 5G as an add-on to a 4G plan.
At Tele2, we are busy mitigating the geo-political effects and are focusing on delivering growth and a successful 5G roll-out. The strength of our model is visible in these times, both through our exceptionally capital efficient network structure and the strong growth mindset in the business. Coupled with a balance sheet that rests in the lower end of the range for our longterm leverage ambition, we are well placed to ride out the prevailing storms and extract benefits when the macroeconomic environment improves. A key factor in securing this progress is the energy and engagement of our workforce and I am very pleased to see how the organization rallies around the tasks at hand!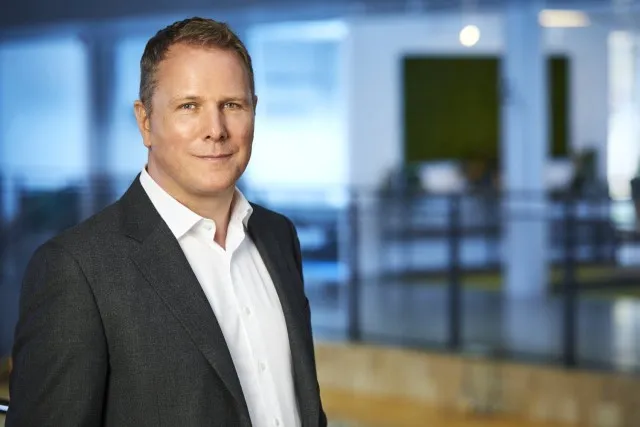 Kjell Johnsen
President and Group CEO