Tele2 delivers a good quarter that reflects our solid underlying momentum. We have successfully combined Tele2 and Com Hem into one premium brand and have started to execute on our new commercial strategies, already seeing some early positive signals as a result. Now that a post- pandemic society is on the horizon, we are recalibrating our business step by step towards a strong focus on growth.
It is a pleasure to once again present solid figures for Tele2 this quarter, but it is the strategies and plans that we have put in place that makes me proud of the first half of this year. We now have sound strategies in place for our commercial business as well as the crucial IT and technology transformation that enables it all. Our medium term ambition is clear: Tele2 will become the leading telco in the Nordic and Baltic region – by providing superior customer experience, superior shareholder return, having high employee engagement and lead in sustainability. Growth is at the core of our B2C strategy in both Sweden and the Baltics and we aim to become a recognized leader in Sweden B2B and IoT. For an in-depth presentation of our strategy and ambitions I recommend the recording from our Capital Markets Day which is available at tele2.com.
To boost our capabilities and ensure that we deliver on our new strategy, I have appointed Charlotte Hansson as new CFO and Hendrik de Groot as new CCO. Charlotte brings broad and valuable experiences from a number of industries while Hendrik is the commercial FMC expert we need to secure successful evolvement of our converged offerings. I strongly look forward to working with both of them and warmly welcome them to Tele2.
This quarter some of pandemic headwinds that impeded our growth over the last year started to abate. Roaming revenue is now roughly at the same level as last year and other areas that were particularly affected by the pan- demic such as TV and mobile prepaid are stabilizing. This, combined with successful execution of our more-for-more pricing strategy led to growth in Sweden B2C. At the same time, society as a whole is still in a pandemic mode with few store visitors and most companies, including Tele2, still working remotely. While this market environment is good for our margin as it keeps commercial cost down, we look forward to a return to normalcy so that we can regain commercial momentum. As society gradually returns to normal during the second half of 2021, so will our commercial momentum. While we have had strong growth in underlying EBITDAaL during the first half of the year we do not expect to maintain the same run-rate for the second half as we want the flexibility to invest in sustainable growth so that we can hit the ground running in 2022. That being said, the outlook for both end-user service revenue and underlying EBITDAaL looks better for the full year than we anticipated back in February, leading us to raise our guidance for 2021 (see page 6 for details).
On April 27 we successfully combined two of the most iconic consumer brands in Sweden into one strong premium brand. This concluded the first phase of our FMC journey, which was all about building loyalty within the existing overlap among our fixed and mobile customers. In the next phase we aim bigger. For the first time we can offer a truly convergent customer experience under one single brand. The market potential is big as we can now actively cross sell to the 1.3 million non-FMC households within our fixed footprint that have only one of our services. This will support our growth for many years as we gradually increase the penetration with a value led FMC strategy. I am also very excited about our technological journey towards convergence where we, in parallel with the commercial FMC strat- egy, are combining our IT stacks and decreasing the number of systems to greatly increase both efficiency and enhance the customer experience. We now have a dual brand strategy in place where two of Sweden's strongest brands, Tele2 and Comviq, will be able to provide converged offers to the whole Swedish consumer market.
The initial results of our new Sweden Business strategy looks promising and we see that the new mobile portfolio for small businesses launched in Q1 is successfully driving volume without eroding overall ASPU levels. While it will take some time to turn back to growth, the trajectory we laid out at the Capital Markets Day, aiming for a trend shift in 2021 and stabilization in 2022, is on track. We will continue with our multi-segment approach, focusing on market share within SME, profitability within the Large Private Enterprise segment while having a more granular approach within the Large Public Enterprise segment. During the quarter we launched exciting 5G cases together with both Foodora and Nordic Choice Hotels, demonstrating potential for the future. We also see that sustainability is increasingly import- ant for our B2B customers and I am very proud of the fact that we have launched industry-leading climate goals approved by the Science-Based Target initiative this quarter, in line with our ambition to lead in sustainability.
Our Baltic markets have performed well throughout the pandemic, despite lockdowns and restrictions. This quarter was no exception with strong growth in both service revenue and underlying EBITDAaL in all three opera- tions as we leverage our strong market positions in Lithuania and Latvia and drive our challenger position in Estonia.
We have continued to successfully navigate through the pandemic, renewed our strategies and are prepared to shift into full focus on growth. Meanwhile, our business transformation program is progressing according to plan, now at a run rate of SEK 350 million, on track towards the target of an annualized run-rate of SEK 500 million at the end of this year and at least SEK 1 billion at the end of 2022. In line with our ambition to provide superior shareholder returns, we have distributed an extraordinary dividend of SEK 3.00. Going forward, execution will be the name of the game and although I want to wish both shareholders and employees a very nice summer, I cannot wait to get back to the office and execute on our plans in the coming quarters.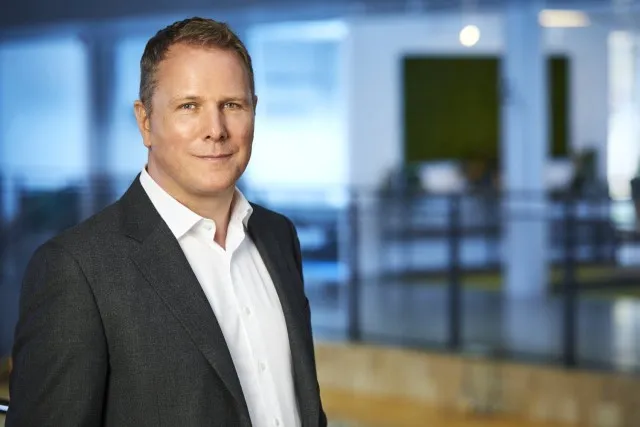 Kjell Johnsen
President and Group CEO