As we are passing the half-way point of 2023, I am glad to see that we can uphold the growth momentum at Tele2. During Q2, we have also secured long-term financing at attractive margins that replaces the financing put in place at the time of the Tele2-Com Hem merger in 2018. Coupled with our efficient revenue to cash conversion profile and prudent balance sheet management over time, this means that Tele2 is well prepared to invest in 5G networks and radio spectrum while continuing to pay healthy dividends to our shareholders. Tele2 has also progressed well within our sustainability agenda and was rated No. 1 in the Financial Times overview of climate leaders in Europe.
Investing with maintained dividend capacity
Our commercial priority is to build sustainable growth. We can all read in the newspapers about higher interest rates, inflation and general uncertainties affecting societies. It is likely that the next couple of quarters will see challenges to many retail exposed companies and industries. At Tele2, we choose to see this as an opportunity. Through prudent fiscal management over time, we enter this period with a strong balance sheet and a high pace of development both with respect to 5G rollout and IT transformation. We have bought important radio spectrum over the last year, at attractive prices, and intend to maintain a competitive portfolio in all our markets going forward. Having entered this investment period at the lower end of our leverage range makes us confident about seeing the next quarters as an opportunity to invest for a strengthened Tele2 in the longer term, while upholding our dividend and remaining within our leverage guidance.
Improved customer experience
We will continue our transformation at pace also through 2024. There is a need to be steadfast and carry out our transition towards a model that is less dependent on third party retail and brings more customers over to our own digital channels. Customer satisfaction measurements also show that customers appreciate a digital interface. When making these transitions, we prepare ourselves to lead a multi-year journey in the Swedish market towards convergent, easy to understand and reliable services that cater for a growing segment of the market that Tele2 has unique capabilities to serve. Our mobile, broadband and aggregated TV & streaming services represent powerful building blocks for a converged strategy. We will have put together all of the Tele2, Com Hem and Comviq consumer businesses on one platform within the next six to nine months, as communicated previously. We will have a 5G population coverage in Sweden by the end of this year that compares well with many European countries that started building networks ahead of us and the Tele2 network is a real 5G network based on high frequency spectrum, which contrasts to many other operators.
Continued growth and an updated guidance
When it comes to the numbers, we see that we are growing topline close to 4%, while our underlying EBITDAaL is flat, mostly due to timing, and we succeed in keeping a good pace in our network rollout and IT transformation. Building on our ability to grow and continue strengthening our foundations, this leads to an updated 2023 guidance of:
End-user service revenue: Low to mid-single digit growth
Underlying EBITDAaL: Low single-digit growth (unchanged)
Capex to sales: < 14%
As usual, we will provide our guidance for the upcoming year in relation to the Q4 presentation, but we expect long term capex to sales to be in the range of 10–14%, with the upper level relevant for 2023–2024 and a gradual decline towards the lower level in 2025–2026.
Tele2 is Europe's #1 climate leader
In May, Financial Times ranked Tele2 as Europe's climate leader. We are proud of this achievement as it symbolizes our focus on sustainability. But we are not here for the awards, we are here to make an impact. That is why we recently announced our commitment to take back and recycle at least 30% of distributed mobile phones in 2030. Not only is increased circularity a necessity, but it also opens new business opportunities as our B2B customers increasingly demand circular flows and solutions. I am also proud to see how our 5G network enables new sustainable solutions, such as Zeam, the world's first fully electric and autonomous passenger ferry that premiered in Stockholm in June.
Tele2's strong and unique culture sets us up for future success
Finally, I just want to highlight how rewarding it was to gather all colleagues at the annual Tele2 Awards in June to celebrate collective and individual success from the past year. The event is an institution and a testimony to Tele2's unique culture, and feeling the energy from so many of our employees not only makes me proud, but it also gives me confidence that we are set up to leverage the challenges and opportunities ahead.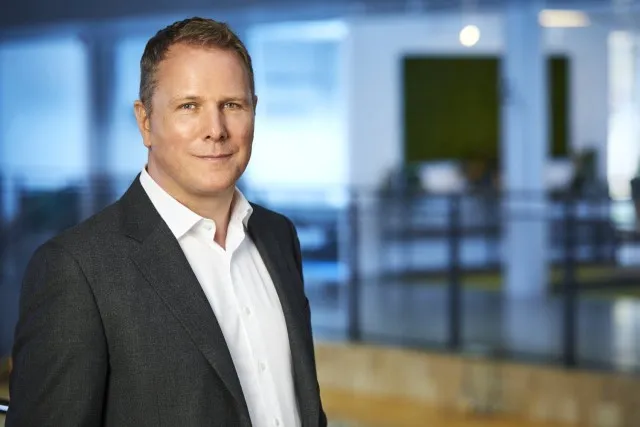 Kjell Johnsen
President and Group CEO