We present the second consecutive quarter of growth with good results across all segments. Sweden B2B turned to growth for the first time in several years and we saw commercial momentum starting to pick up in Sweden B2C. We passed an important milestone with the announcement of the sale of T-Mobile Netherlands, and we took an important step in our commercial strategy with the introduction of 5G in Comviq. In short, we have continued to deliver on our plans and are on a good trajectory for the full year.
I am happy to present a Q3 that shows continued topline growth. We see improvements in all major segments and are starting to strike a good balance between value and volume. This gives me improved confidence that we can build sustainable growth in our businesses.
We are in the middle of a major turnaround within B2B and are well underway with stabilizing this segment. Our more granular approach with clearly defined segments and a developed understanding of how to balance value and volume has led to a major improvement in performance, despite a competitive market situation. The team can take pride in showing growth this quarter for the first time in several years!
Within B2C, we see improved commercial momentum and are now making 5G available to more customer segments through Comviq, as we ramp up to build the best 5G network in Sweden. The market was slightly more active in Q3 compared to Q2 where the merger of the Tele2 and Com Hem brands was the most significant event in an otherwise calm market. We went into typical events like the iPhone launch with a strong customer offering that put us in a better position than last year. As a result, our numbers show that our efforts were well-received in the market.
Our operations in the Baltics are clearly performing very well, both in absolute terms and relative to local competition. I am pleased to see that we are the best performing operator in the Baltics and we are ready to take the next steps through investing into 5G networks as soon as the spectrum situation in each country is clarified.
Now that most of the pandemic effects are gone and roaming revenue is neutral to growth on a year-to-date basis, the underlying growth of the business is becoming more apparent. As societies open, we are excited to see our employees back at our offices. This will promote collaboration, creativity and social interaction whilst strengthening Tele2's corporate culture.
During Q3, we agreed to sell our 25% stake in T-Mobile Netherlands. While we commend our management and employees in the Netherlands, we have defined our mid-terms strategic ambition as being the "Leading operator in the Nordics and Baltics" and will focus our efforts on this region. We would like to express our thanks to all employees in the Netherlands for a job well done!
Looking ahead, we expect activity to pick up in our markets in Q4 and are ready to take on that challenge. We will continue to work on the balance between value and volume and feel that we are well on track to deliver on the targets we have set for ourselves. I look forward to doing this alongside my colleagues back at the office again.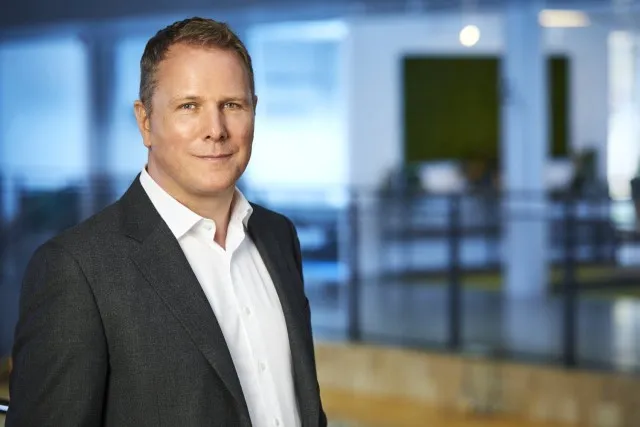 Kjell Johnsen
President and Group CEO