Important spectrum secured and strong balance sheet maintained in Tele2's 10th consecutive quarter of growth
Going into Q3, Tele2 continued focusing on growth and I am pleased to summarize yet another good quarter for our business. Overall, we are deliv- ering a top-line growth of 3%, which represents our 10th consecutive quarter of growth. As we are gradually leaving legacy limitations behind us, we see a positive development in customer loyalty and churn for the Tele2 brand in Sweden. We were also designated the most transparent company among Swedish Large Cap companies when it comes to sustainability reporting.
Profitable growth in times of complex market dynamics
When we presented Q1 and Q2, we talked about improved profitability in the second half of 2023. With that in mind, I am pleased to present an organic EBITDAaL growth of 3% compared to Q3 2022. While there are significant complexities from navigating a high inflation, higher interest environment with visible impact on consumer spending, Tele2 continues to apply appro- priate measures to deliver profitable growth.
The growth and capital efficiency enable continued investment and attractive dividend
A lot of attention was directed towards the important spectrum auctions in Sweden in September. Tele2 secured important spectrum in all the offered bands, and I am particularly pleased to see that the capital efficiency of Tele2 enables us to absorb, pro forma, the spectrum cost that will be payable in two installments in October 2023 and Q4 2025. In fact, we still maintain a leverage at the very bottom of our guidance and lower than at the same time one year ago.
This combination of Tele2's profitable growth and capital efficiency allows us to develop the business while offering attractive and predictable dividends to our shareholders. To that end, we continue building our 5G networks and are progressing in accordance with our plans. Tele2 is building high population coverage in the higher frequency bands, leading to a real 5G experience with massive improvements of transfer speeds. Our IT transfor- mation is also making very good progress and we expect to unite the legacy platforms of our brands Tele2, Comviq and Com Hem into one common infrastructure in Q1 next year.
Value and quality pay off when households face financial whirlwind
Overall, Swedish consumers are showing signs of householding more care- fully with their resources when it comes to buying high-end handsets. There are also significant competitive pressures in the transactional lower end of the market. However, improvements in our go to market have made us more resilient and one key indicator confirming this is the lowered churn in the Tele2 brand. Coupled with a carefully managed and value-oriented way of responding to aggressive campaigning in the lower end, we see a strong business performance across brands and products. Trends within our broadband business are also positive and we continue upgrading our con- nections at a good pace, which leads to a further improved user experience. In Q3, we launched our Connection Guarantee where we link our fixed and mobile connectivity for superior reliability to our customers – a symbol of the value we offer as a true FMC operator.
Building for continued success in the Baltics
Our performance in the Baltics continues to impress. We are progressing at pace with our 5G roll-out and equalizing the disadvantage we had at the outset due to the lockdowns in Shanghai. As we secured a good spectrum portfolio last year, the main task is now to install 5G and upgraded 4G capac- ities at speed and continue to bring attractive services to the market.
In summary, Tele2 continues to focus on growth and making sound invest- ments to build long term customer and shareholder value. Our balance sheet and cash flow is strong and we are in a good position to continue rewarding our shareholders within the existing and well known shareholder remuneration framework.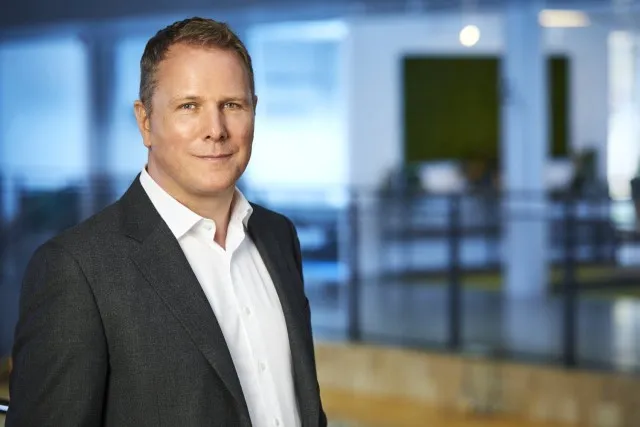 Kjell Johnsen
President and Group CEO