At the beginning of 2022, many of us were optimistic that we would move out of the pandemic into a sense of normality. The expectation was that we would be lifting restrictions, socialize and have the opportunity to travel and enjoy life. Sadly, the attack on Ukraine ushered in a "winter of discontent" on a scale last seen almost a century ago, leading to new demands on our organization and processes. While the overall context is challenging, I am pleased to see that we have been able to adapt to these realities to deliver yet another strong performance at Tele2.
Last year saw us delivering a satisfying revenue growth of 3% and an underlying EBITDAaL growth of 3.4%. Adjusted for the unexpected increase in energy prices, we grew our underlying EBITDAaL at 4.9%.
Shareholders were rewarded with an ordinary dividend of SEK 6.75 and an extraordinary dividend of SEK 13.00 related to the disposal of our ownership in T-Mobile Netherlands. I am pleased to announce that, based on the results for 2022, the Board proposes to increase our ordinary dividend yet again for a payment of SEK 6.80 in two tranches during 2023.
This dividend comes on the back of strong operational improvements in the business and balance sheet leverage in the lower end of our communicated range. Operationally, we have turned around our B2B business to profitable growth and made important steps to strengthen our TV and general B2C business by being the first telecom operator in Sweden to establish a true partnership with a major content producer and owner, completely in the aggregator spirit of Com Hem and Tele2. Our Business Transformation Program is also making very good progress and we are firmly on track to realize the SEK 1 billion savings ambition by mid-2023. When adding a stellar performance in the Baltics to the mix, we get an overall business that is delivering strong results while renewing the business model for the future.
For 2023, we expect to continue our growth momentum and deliver low single digit revenue growth. On the back of our improvement initiatives and revenue growth, we expect to deliver low single digit EBITDAaL growth as well, absorbing the effect of higher interest rates and significant inflationary pressures on the business. It is our clear ambition to return to mid-single digit EBITDAaL growth in the mid-term, as these external shocks abate.
From a cash flow perspective, we will address some of the working capital challenges that stemmed from unprecedented supply-chain gyrations in 2022. We entered 2022 with very low inventory and concerns about supplies of network equipment, handsets, and other important categories. Later in the year, there was a catch-up effect on the supply side and we also had to realign our handset sales model with partners as interest rates increased. Key decisions to improve the situation were made during the last two quarters and we will work our way through this, with focus and determination, over the next quarters to come back to a normal steady-state situation.
In 2023, we expect to continue rolling out 5G at a good pace. Tele2's built-in network efficiency advantage will be brought to bear as 3G network sharing partnerships are unwound and Net4Mobility becomes the only sharing vehicle in the market, further strengthening our relative position. In addition, an important spectrum auction will be held in Sweden. During 2023, we will move all brands to one IT platform, following the successful merger of the former Com Hem and Tele2 brands and IT-platforms. When we integrate the full Comviq business to the same platform by the end of 2023, we will have a simplified IT-structure allowing us to devote more of our resources to giving our customers a digitalized service experience with even more focus on the market, as we spend less time fixing legacy issues.
Our organization has dealt with the many unexpected twists and turns of international politics and pandemic issues in a great way over the last couple of years. We are constantly working to find the right balance that ensures culture building and teamwork while respecting that individual preferences and circumstances do demand some flexibility. At Tele2, we are convinced that our winners' culture is best maintained and further developed by people who interact with each other on a regular basis, and we are happy to see vibrant offices where people are increasingly mingling and solving problems together. The "vinnarskalle" mentality is strong within our organization and we are about to take that challenger mindset to the next level when becoming the leading fully integrated convergent player in Sweden.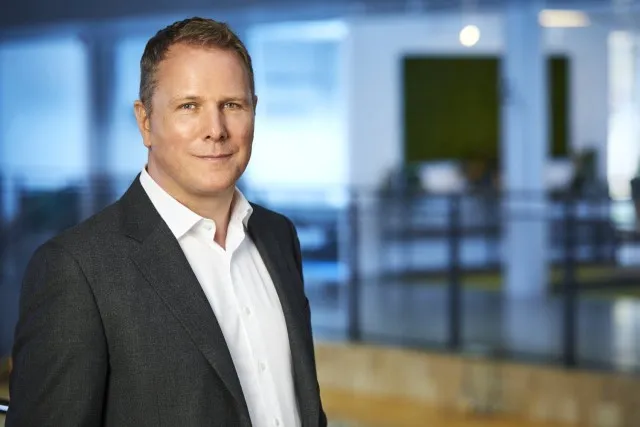 Kjell Johnsen
President and Group CEO