Anastasija Vasilevska, Financial
What role did you have during the Program?
I was Group CFO Trainee and joined Tele2 in June, 2016.
What was it like to work so close to a top Executive?
My traineeship year was one of the most challenging things that I have ever done in my life. It was a lot of work and a constant high tempo. I was exposed to the key projects run at the top level that make an impact on the company even today. I have learnt a lot about leadership, people management, expectation management and, of course, finance.
A fond memory from the Program:
During my traineeship year I visited all operations that was in our footprint then. It was a great experience to meet our colleagues from other offices and work with them.
Why did you decide to stay at Tele2 after the Program?
I've chosen to stay because I enjoyed the vibe of the company. I believe that this unique vibe consists mainly of two parts – the specifics of the industry and the team.
The telco industry is a great industry to work in – so many fantastic opportunities are out there and arise every day. People and things are getting more connected and Tele2 is one of the front-runners in the industry. Having learnt even more about the potential of the industry during the trainee year, I've decided to continue the journey. Opportunities arise fast and one needs to be quick to grab them. That appeals to me.
Another reason why I've stayed is the great Tele2 team - highly competent and extremely engaged colleagues give me a reason to believe that the future of the company and the industry is bright and prosperous. People here are engaged and are ready to run full-speed at any moment. I am proud to be a part of this team.
What are you working with at Tele2 today?
Today I work as a Group Financial Controller. I work with consolidated figures for the whole Tele2 Group, follow financial development of all the countries in our footprint, create reports that are used by top management to make decisions and I am closely involved in the quarterly reporting to the market.
How did you end up at this position?
After my traineeship year I assumed a Business Controlling role in the Marketing Department in our Swedish operations. I worked there for almost two years and then moved on to the Group Controlling role.
How does your work at Tele2 challenge you?
Tele2 is a very fast-moving company and many things have changed since I joined the company in 2016. In 3 years I've had 3 different roles and this has definitely been an amazing opportunity for me and also a challenge. Every time when I stated feeling comfortable in my role it was the time to move on, and I liked it.
Best experience at Tele2 so far:
One of the most challenging projects that I've participated in at Tele2 was the Capital Markets Day that we organized together with the Investor Relations department in Stockholm during my traineeship year. To see an increase in the share price that is related to the content that one has helped to create is extremely inspiring!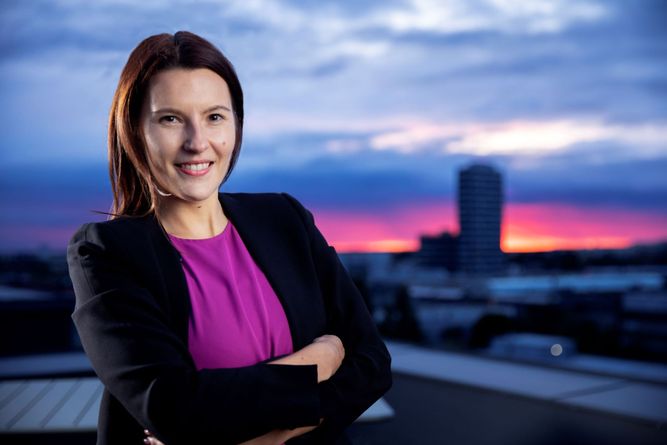 The telco industry is a great industry to work in – so many fantastic opportunities are out there and arise every day.