Jessica Ekstam
What does the role as Program Manager entail?
I'm responsible for the overall structure and planning of the program. I also have three IT Talents from previous years helping me with the current program that started in August this year, which is highly valuable. So alongside leading the current program, the process has now started for recruiting next years IT Talents, starting in August 2020.
Why is Tele2 investing in an IT Program for graduates?
IT truly is at the heart of the business and we see the importance of attracting young IT talents who wants to be a part of our exciting journey going forward. We must always strive to be at the forefront of our industry and that is also what makes me proud of working at Tele2.
What is it like to work so close to the IT Talents?
It's really fun, challenging and developing. I also like working close with the IT and tech organization. For me it's fun to follow the talents at the beginning of their career and for me, being a true people person, it's really fun to get the chance to get to know each talent and follow their unique journey.
A fond memory from the current year's Program:
Whilst the talents were doing their first larger project (over the course of two weeks) I attended the start-up workshop the first day. There were so many brilliant ideas, and what made me happy was that the talents involved me. They included me in the brainstorming and wanted my input on their ideas. At that moment I was so excited to see the results!
Why should graduates apply to the Program?
Since you get to try out and learn so many different techniques whilst working close to the core IT and really be at the forefront within IT and Telecom – that really is something! We have so much competence gathered here in the building, and all around Tele2 of course, with people who truly enjoy sharing their knowledge.
We also listen to new perspectives, and that's where you come in to the picture. We encourage you to take initiatives and come up with new ideas. Working at Tele2 is never boring, there is always something going on. Applying to the program gives you a unique start of your future career.
Describe the recruitment process briefly:
The first step of the process, after applying, is two online based tests. The next step, will be a first interview over the phone with me and later on a second interview with two of our IT talents. The last step is an assessment day at our HQ with different activities such as a coding test, meeting managers from the company and also allowing us to present Tele2 as an employer and our company culture.
Best recruitment tip for graduates who are planning to apply?
Are you interested in IT and Tech and want to thrive in an open minded, flexible and fun organization with a great mix of diverse people and skills, that really invest in you and your development, I believe this makes Tele2 a great place for you to start your career at. And I would say that the best recruitment tip for you is to just be yourself, stay focused on your own development and find out what makes you tick and feel passionate about what you do.
I hope I get the chance to meet you in person!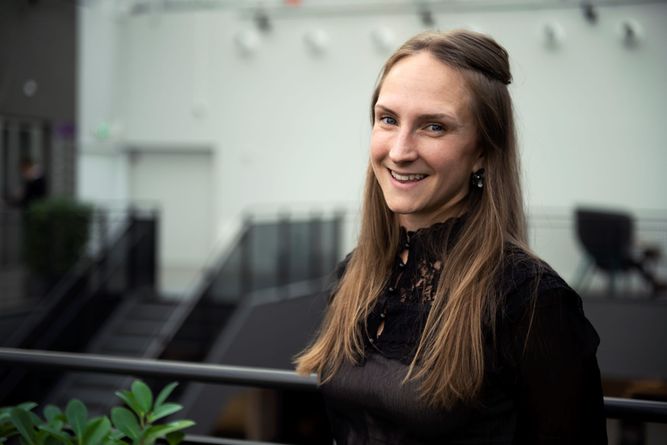 IT truly is at the heart of the business and we see the importance of attracting young IT talents who wants to be a part of our exciting journey going forward.
- Jessica Ekstam