Rasmus Zetterdahl, Transformation Manager
What role did you have during the Program?
I was supporting the EVP Head of Transformation with different change initiatives.
What was it like to work so close to a top Executive?
To work with a top Executive was challenging, but it has also fast-tracked my development with at least a factor 10 compared to if I would have had a normal junior role. You need to be 100% focused, deliver in time and be on top of things.
A fond memory from the Program:
When two trainee colleagues and I sang "Super Trouper" at a karaoke bar in Riga during a study visit to the local Tele2 office. Yes, as a trainee you work hard, but there are plenty of opportunities to have good fun as well.
Why did you decide to stay at Tele2 after the Program?
After the program, I was entirely sure that Tele2 was the right place for me to work. The culture suited my personality, I had made a lot of new friends and I was offered a very interesting role. Staying at Tele2 was an easy decision.
What are you working with at Tele2 today?
Today I work as a Transformation Manager. This means that I am responsible of driving transformation project across the Tele2 group. In this role, I get to drive change that are important for the future of the company – that is stimulating.
How did you end up at this position?
Since the start of the trainee program, I have had a good dialog and collaboration with my Executive. When the program was finished and he had a good role to offer me, it was a natural step.
How does your work at Tele2 challenge you?
I am challenged every day - by colleagues, processes and old ways of doing things.
How does Tele2 support your development?
I have the privilege of working just on the edge of my ability. I get to test things that are new to me, I get a lot of responsibility, but I am also held accountable for my actions. I believe that high accountability is the cornerstone in my personal development.
Best experience at Tele2 so far:
When we, the trainees, had champagne with the CEO directly after the shareholders had approved the merger with Com Hem, it really felt like we were part of writing company history.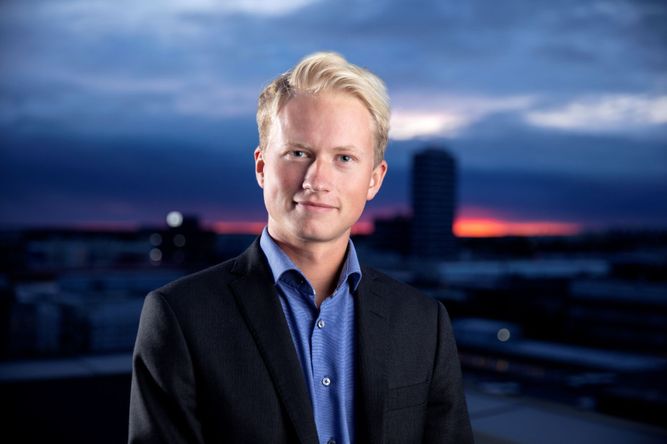 After the program, I was entirely sure that Tele2 was the right place for me to work.