Sara Ågren, Executive CIO Trainee
How did you learn about the Tele2 Executive trainee program?
A friend of mine was part of the program last year, and I was really excited to apply after hearing such good things about it.
What made you decide to apply for the trainee program?
There were multiple reasons, but I primarily decided to apply since it is an unique opportunity to get great insight in a company and to learn from someone in the executive team this early in your career.
What made Tele2 stand out from other employers?
Tele2 lives and breathes its values, and truly stands out as a challenger on the telco market. For me, another thing that made Tele2 stand out is that the company is in the middle of the work of merging two great companies into one company. To be a part of this challenging journey is a once in a life time opportunity, which was something that got my attention.
What did you do before you entered the trainee program?
I studied Industrial Engineering and Management at Linköping's University. Right before starting at Tele2 I finished my master thesis at another company in the telecommunication industry.
What surprised you the most when you started?
The amount of talented people in this organization, and their willingness to sit down and answer all of my questions. And the amount of excel exercises – good thing that the trainees get a bunch of different training sessions, for example in excel.
How does your work at Tele2 challenge you?
At Tele2 you create your own future and there are no set rules for how the trainee role will look like. Therefore, I find it challenging and exciting to find my own path! Every day is really a new day at Tele2, and it can be challenging not knowing what lies ahead.
Describe a typical day at work?
As I mentioned, no day is the other day alike, but almost every day I grab a cup of coffee at the café and then look though my schedule and try to go through my emails to plan for the different tasks I have been assigned. Then I usually meet my executive and go to various meetings during the day. Between and after meetings I work with different projects or ad hoc tasks. Then of course I have lunch or grab a cup of coffee with the other trainees.
What are your hobbies or passions outside of work?
When I am not at work I am probably hanging out with friends or family, probably at a nice restaurant - or if I am lucky at a concert. I like listening to live music and really appreciate a nice acoustic tune. Like many I enjoy travelling when I have the opportunity and during the winter I am preferably on a pair of skis.
How does Tele2 support your development?
There have been support from various parts of the organization. As a trainee you have almost like a "free pass" where you get the opportunity to meet so many different individuals, and ask them any kind of questions, and they are all engaged in making sure that you get the most value out of your time as a trainee.
Best experience at Tele2 so far:
One of the best experiences so far is meeting so many amazing individuals and experiencing the engagement of the people in this organization.
What is your best career advice for students who are about to start their careers?
You can do anything! Make your own decisions, dare to take a leap and put yourself in positions where you get to learn as much as possible – it is only the start of your career, you are supposed to learn.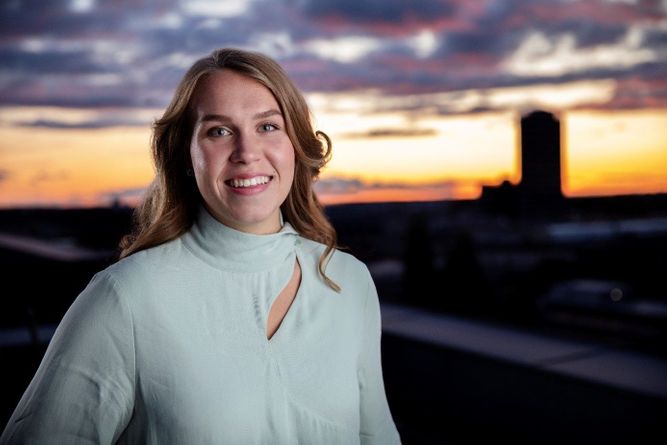 You can do anything! Make your own decisions, dare to take a leap and put yourself in positions where you get to learn as much as possible.