Teresia Bjarneby, Service Manager
She grew up on a farm on the island of Gotland. Her dream of becoming an artist brought her to Stockholm. After a few years in the music industry, she now works as a Service Manager at Tele2, but she has kept her passion for music.
What do you do as a Service manager at Tele2?
Basically, I have operational responsibility for two of our biggest customers within our mobile telephony service , which means they rent phones and associated accessories from Tele2. My job includes placing an order for equipment for customers and then making sure that it gets installed correctly.
What does an average day look like for you?
Among other things, it is my responsibility to maintain our customers' asset-registers so that they are correct. I also have daily contact with our customers to make sure that their equipment is working as it should and making sure they choose the right mobile telephony for their needs. It's mostly about creating a cooperative relationship with our customers so that they eventually become more independent.
What do you like the most about your job?
What I like the most is that you have to come up with solutions that aren't obvious. You need to be innovative, which I am. My friend once described me as the 'queen of everything' , so that's the motto I live by.
Which qualities do you think you need in order to do your job?
You need to be inventive and find links where there aren't any. It's a good thing if you are detail oriented, open and have good knowledge in Excel. It might sound like a cliché, but you really need to be service-minded! You need to be able to solve all kinds of problems while staying polite.
What do you do in your spare time?
I work out 5-8 times per week. I used to be a dancer, so I'm used to exercising a lot. It's my way of getting rid of my frustrations. I like to listen to a lot of music, and I write my own when I have the time.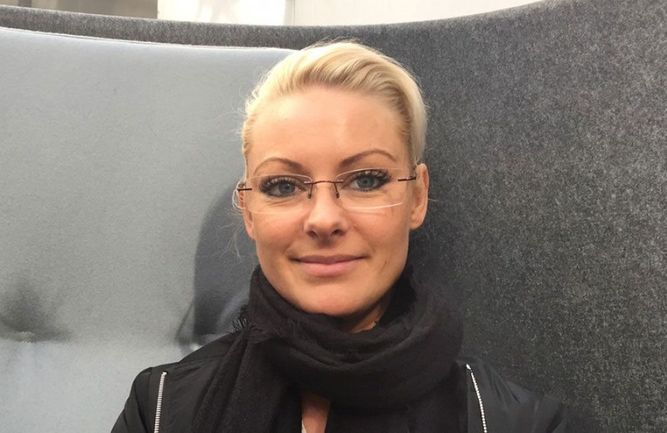 You need to be inventive and find links where there aren't any.
- Teresia Bjarneby, Service manager