End-user service revenue of SEK 20,097 million increased by 3% compared to full year 2021 on an organic basis driven by a strong performance in the Baltics, Sweden B2B and slight tailwind from roaming.
Total revenue of SEK 28,102 million increased by 4% compared to 2021 on an organic basis.
Underlying EBITDAaL of SEK 10,060 million increased by 3% organically compared to 2021 driven by end-user service revenue growth and cost savings related to the Business Transformation Program, which were partly offset by higher energy costs.
Net profit from total operations of SEK 5,574 (4,306) million and earnings per share of SEK 8.07 (6.25).
Tele2 became the first telco in the Nordics and Baltics to set approved Net-Zero science-based target for emissions.
Intensified rollout of 5G network in Sweden and the Baltics, which will enable us to deliver faster, more reliable and secure services to our customers.
Signed strategic partnership with Viaplay providing our customers with access to a wide selection of Viaplay channels and streaming services as part of our pay TV subscriptions.
Divestment of T-Mobile Netherlands was finalized in the spring of 2022, allowing Tele2 to focus on Sweden and the Baltics as its core markets.
The Board of Directors of Tele2 proposes an ordinary dividend of SEK 6.80 (6.75) per share, to be decided at the 2023 AGM.
REVENUE
28,102 SEK million
NET PROFIT
5,574 SEK million
EBITDA
11,101 SEK million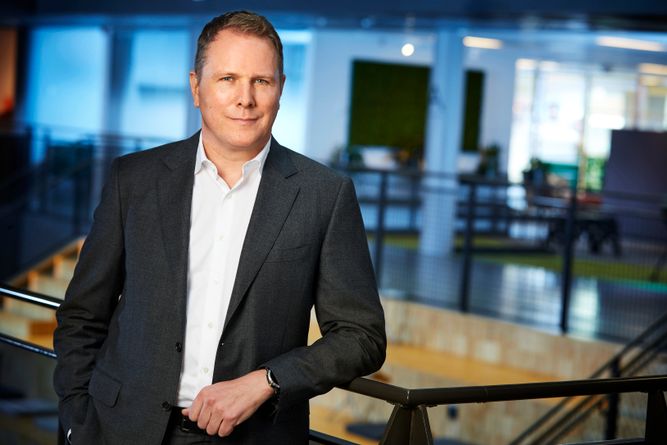 End-user service revenue
SEK million
Underlying EBITDAaL
SEK million
Sustainability 2022
During the year, we have focused on implementing the sustainability strategy that we launched in 2021. With a series of ambitious actions and activities, we have engaged large parts of our operations in our sustainability efforts, to make progress towards the long-term ambitions that we have set for the sustainability strategy. We believe that sustainability should be an integrated part of our business for our long-term success as a company, which underlines the importance of involving different parts of our operations in our sustainability efforts.
Climate efforts continue to be a key priority for both Tele2 and our stakeholders, and we have developed a climate strategy that extends to 2035.