As we close the final quarter of a challenging year, I feel inspired by the resilience and flexibility of Tele2. At the onset of the pandemic, the company quickly shifted focus and managed to grow underlying EBITDAaL for the full year despite the pandemic. While successfully mitigating near term headwinds, we also executed on initiatives that will bring long term benefits such as the launch of 5G, the business transformation program, annual price adjustments in Sweden consumer and consolidation of the Swedish B2B unit. In January 2021, we presented a new extended leadership team with two new appointments representing key strategic focus areas Sweden B2B and Technology.
While our experience from 2020 gives us confidence that we are well equipped to handle the challenges in the year ahead, we do not expect to go back to business as usual yet. As it is now clear that we will have to continu living with the pandemic for some time this year, we expect EUSR to
be roughly flat in 2021 and underlying EBITDAaL to grow 2-4% on a Group level. This assumes that international roaming remains at very low levels for most of the year. We will compensate for the lack of meaningful EUSR growth by reducing cost as we ramp up the business transformation program. We
will also continue to invest into growth initiatives offsetting some of the cost savings realized in Sweden. We expect the program to deliver a run-rate of roughly half the three-year target of SEK 1 billion of cost savings by the end of 2021, which should translate to a SEK 250 million impact during the year in addition to what was realized in 2020.
One thing that the pandemic has made clear is how important telecommunications services are to both businesses and consumers. Even after the pandemic is behind us, our role as an essential part of society will remain and we should benefit from increasing demand for connectivity. So even though
we face near-term challenges, we have full confidence in our mid-term strategy. We therefore reiterate our mid-term guidance of low single-digit EUSR growth, mid-single-digit underlying EBITDAaL growth and capex excluding spectrum and leases of SEK 2.8-3.3bn annually. This guidance
includes a return to sustainable growth in Sweden consumer driven by price and volume growth in mobile postpaid and fixed broadband. It includes continued delivery in the Baltics, offsetting initial decline in Sweden B2B which should stabilize gradually. Underlying EBITDAaL growth will be further
supported by the business transformation program which is set to end 2022 with a run-rate of at least SEK 1 billion in cost reduction.
The capex guidance includes the full rollout of 5G in all our markets and Remote-PHY in Sweden. After securing spectrum and finalizing the vendor procurement process we will now, together with Telenor, roll out a nationwide 5G radio access network in Sweden. We see both Remote-PHY and 5G
as investments into customer satisfaction as these upgrades allows us to provide our customers with more of what they want such as increased speed and coverage, lower latency and increased capacity. These two major network upgrades will support our more-for-more strategy for years to come as
they are monetized through increased pricing power and customer loyalty.
Due to recent regulatory developments, the rollout will be done in a shorter amount of time than originally planned. On one hand this may cause us to exceed the guided capex range slightly in a single year, but on the other hand we will return to low capex levels faster, we will not spend more capex
in total than originally planned, and we will be able to provide 5G services faster which means that we can also monetize them faster. Even during the peak rollout period, the network sharing arrangements will allow Tele2 to spend significantly less capex than most of our peers and remain one of the
most capital efficient operators in Europe.
In April 2020, Tele2 became the first telco in the Nordics and the Baltics to be climate neutral in its own operations. Following that, we conducted comprehensive analysis of our past and future sustainability efforts, including input from over 9,000 employees, consumers, B2B customers and investors. Based
on that, we have launched a new sustainability strategy with clearly defined focus areas and an ambition to lead in sustainability. With this strategy in place, we can make a significant sustainability impact while also increasing internal efficiency, find new business opportunities and win more customers.
Despite headwinds from the pandemic, Tele2 remains a cash generative company and we intend to distribute that cash to shareholders. For this year, the Board proposes an ordinary dividend of SEK 6.00 per share (SEK 4.1 billion), paid out in two tranches in May and October 2021. In addition,
with continued growth in underlying EBITDAaL we remain committed to maintain leverage within the target range of 2.5-3.0x. During 2021 we will continue to mitigate the effects of the ongoing pandemic,
but we will also focus on the crucial strategic opportunities and challenges ahead to deliver on our mid-term guidance after the pandemic is over. We will continue executing on the FMC more-for-more strategy and optimize our brand portfolio to bring Sweden consumer back to growth. We
will be more dynamic in our approach to the Swedish B2B market and push where we need to, but pull back where it does not make financial sense. We will continue executing on the business transformation program and invest in our network to maintain our 5G leadership. I feel confident in our ability to
succeed and exceed expectations as we apply the same resilience to 2021 as we did in 2020.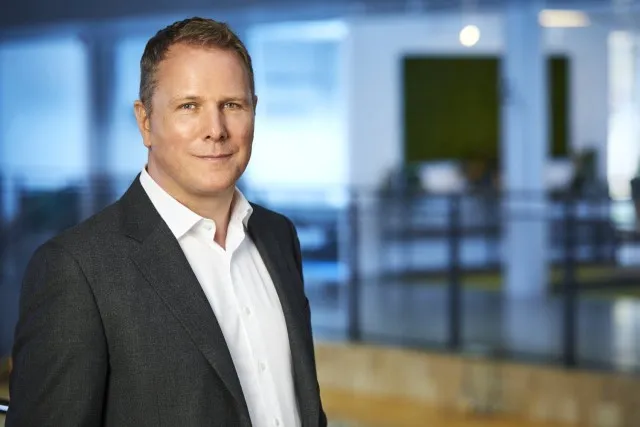 Kjell Johnsen
President and Group CEO